Summer is my favourite season (followed very closely by fall) and I ALWAYS want to do as much as I can in the short few months we have. The problem is, it can get expensive. Between weekend trips, patios, summer clothes and so on, as the temperature rises my bank balance lowers. If you want to make the most of summer without breaking the bank, here are some awesome cheap (and free) things to do!
Movies in the park
Bike trails
The beach
Make Sangria and have your own patio party
Cheap concert tickets all over the city
Free street festivals
Nature hikes
Shakespeare in the park
Roller-skate the boardwalk
Try as many ice cream places as you can
Picnic in the park
Farmers markets
Stargazing
Lawn concerts at Budweiser – you can get inexpensive tickets to so many shows, plus the lawn is the most fun place to sit!
Buy the Toronto pass – its $100 dollars but it's good for 9 days and includes admission to CN Tower, Ripleys, the ROM, & so much more.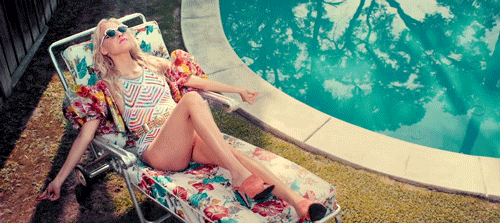 Love always,
Nic
…can't live without it…hard to live with it…
Rejection is inevitable. Hate to say it but ya can't live without it. And ya can't grow without it.

On a podcast (Guys We F****d hosted by Corinne Fisher and Krystyna Hutchinson) a quote was shared that literally changed my whole perception of rejection. They discussed that with rejection comes confidence. For example in terms of job applications men will apply to jobs even if they don't fill all the job classifications of requirements whereas women will not because of the fear of rejection. Therefore as women we should put ourselves out there more and become more comfortable with rejection. This may not ply to everyone but this sure designated with me.

It's like that saying practise makes perfect. Haha strange but the more rejection you it yourself out for the easier it gets to deal with. I have had a good portion of rejection when it comes to jobs, friendships and yes of course love.

Through travelling solo I gained a new level of confidence and I owe 90% of it from being rejected. I was rejected like ten times a day. Whether it be asking if I could sit beside someone for a meal or approaching someone at a bar there were different outcomes for each.

It's taken some time but i look at rejection as a positive, sometimes I even laugh at it because what else is there to do but laugh and move on. Two of my favorited quotes are "everything happens for a reason" and "you miss 100 of the shots you don't take" so… as long as I'm taking the shots and putting myself out there than thats all I can do… the rest is up to fate. And if it doesn't work out then oh well… I gotta remind myself that that plan wasn't for me and something WAY better is out there for me.

If you still don't believe that rejection is what every girl needs than here are a few personal stories on how I grew as a person from rejection.

In grade 12, I along with many of my classmates applied to universities. I'm just gonna say it…I got rejected to all the programs I applied to…ALL. I applied to neuropsychology programs, international business programs, and social psychology programs. Those programs you need a high averages and that I did not which that completely took a blow to my grade 12 ego. I did get alternative program offers, one of them being political science which is funny because it is what I ended up minoring. Anyway, since I didn't get into any of the programs I 'wanted' I took a year off. I went back to highschool for the first semester took some classes to boost my average, one of them being Canadian Law where I then learnt my interest for law hence later minoring in political science. I worked for the other semester and went to a university that felt home(y) and a program that I had a real interest in. My point is if i didn't rejected, I wouldn't have found a program that really interested me. Also…taking that year off meant I was starting university at 19…the legal drinking age in Canada…I'm sure you can imagine how much fun I had in Residence. Also since I worked for a semester I wasn't broke… woohoo
When I was in London on my recent trip, I went to Borough market and got an amazing bowl of Thai chicken curry. I went up to a picnic table where three people were sitting down and asked if I could sit with them… they were waiting for friends. That's fine. So I move onto the next picnic table and ask with my Canadian kindness "may i please sit with you guys?" And they stare at me and reply with "we wait friend" oh ok yea I get it everyone has friends here but me its fine. I keep walking and probably about 10 feet ahead and around a corner were all these benches and a busker performing songs like maroon 5's she will be loved and she's so high ! So I sat there eating my curry being serenaded, not gonna complain,and you know what was right there too? A fresh fudge stand. Imagine if I sat with those strangers, I would have prob ate my curry in silence and on my phone. But because of those two no's I got to experience my favorite thing… food and buskers.

How could I talk about rejection and not mention a relationship… this happened in Munich, at Octoberfest. (honestly make it a drinking game at this point for how many times I mention Oktoberfest throughout this blog, I'm sorry it was a blast). My first night out in Munich, we were drinking and feasting at the Hofbrauhaus when we started talking to this group of Americans, twins from South Carolina and a guy I just referred to as Patagonia (cause he was wearing a patagonia sweater). The guys I was with started making bets on which twin I was into. We leave the hofbrauhaus, I start talking to one of the twins on the walkover to a club and then once at the club I start dancing with the other. I wasn't really into either of them to be honest, the one tried to teach to dance the charleston… at a club with a jason derulo song on… fun but I have two left feet and prefer to drink at the bar. So I went to the bar, got a drink, went outside met up with my friends and when I returned to the dance he was dancing with some other girl!! Lol if I stopped there that would be a pretty bad rejection story…LOL so I see him dancing with another girl and go back outside to find my friends they decide to leave but I wasn't ready I was at Oktoberfest (drink) for goodness sake. So as I go back into the club you know who I run into… Patagonia!! Yupp and we sit outside and chat for a really long time, convince strange drunk people we've been dating for 5 years and blah blah blah, it's finally 4:30 am, the club is gonna close so he walks me back to where I'm staying and we sit on the step in front of the main doors still talking…I'm trying to be flirty and give him the do you wanna come in vibe… then he put his arm around me, kisses my forehead and says he's gotta go back to his hotel. So I ask if he has facebook so we can connect our two friend groups again tomorrow…he says he doesn't use facebook, hugs me and watches as I climb the stairs into the building and up to my room. He was still there when I peaked out the window in my room. We waved goodbye and he left. I liked that. Although this was a rejection… it was refreshing. One night stand

I hope now if you aren't already, will put yourself out there and welcome rejection because it brought me onto some new adventures. Whether its school, career, relationships or just some small things like being somewhere on your own.

Shopping for Mom can be hard! But now it can be easy! Pick your type of mom and click click and buy! These are all gifts under $50 but are also so thoughtful. You can pick and choose which category you want or get them all together and make a cute little basket. Remember for Mom's it's the thought that counts 😉
THE KITCHEN LOVIN MOM

Heads up this is not for all moms. Some moms may find this extremely helpful and thoughtful while others may not……if you are not sure then maybe this is not the basket for her.

SPICE CONTAINER – I am blown away! This looks like it could be a life changer for that mom always trying new recipes.
HIMALAYAN SALT PLATE – ok.. this sounds cool and easy way to salt up an appetizer
SASSY DISH TOWEL
CHAR-CUTE-REY BOARD MOM
DECORATIVE CUTTING BOARD – place some cheese and crackers on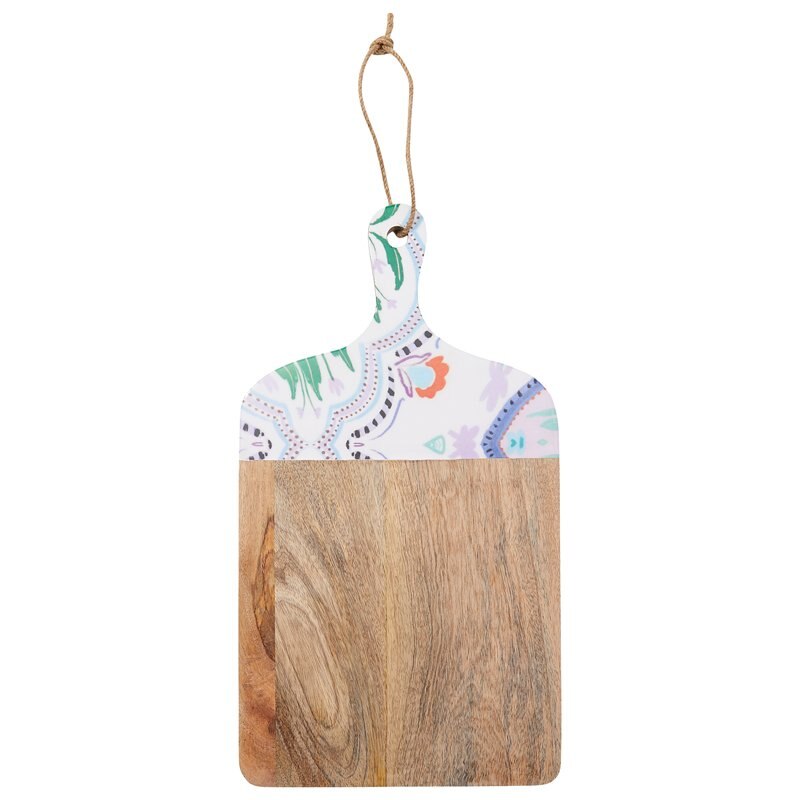 CUTEST CANDLE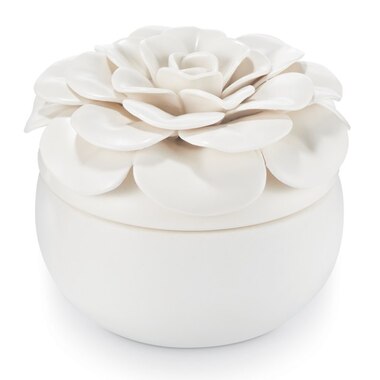 CHEESE & CRACKERS
Cheese can be expensive but it doesn't have to be… it's all in the presentation and the pairings. My favourite goes to is getting flavoured crackers (sundried tomato crackers) with like just a cheddar block or a mozzarella block. Also include some tasty spreads, my all time fav is red pepper jelly goes so well with the block cheeses! This Thai sweet and sour sauce is amazing with Cream Cheese! Add some grapes!
THE SENTIMENTAL GIFT
VERTICLE NECKLACE – the perfect sentimental gift. You can include the kids names, make it a best friend necklace or add some words that mom loves.
THE MOM DESERVES A BEACH BREAK
The Best Beach/Pool side tumbler! – Stays cold and spill free!
TURKISH TOWEL
CACTUS POOL FLOATY
PINEAPPLE POOL FLOATY
MOM JUST NEEDS A BREAK BREAK…WITH WINE
CHIC AND FANCY COASTERS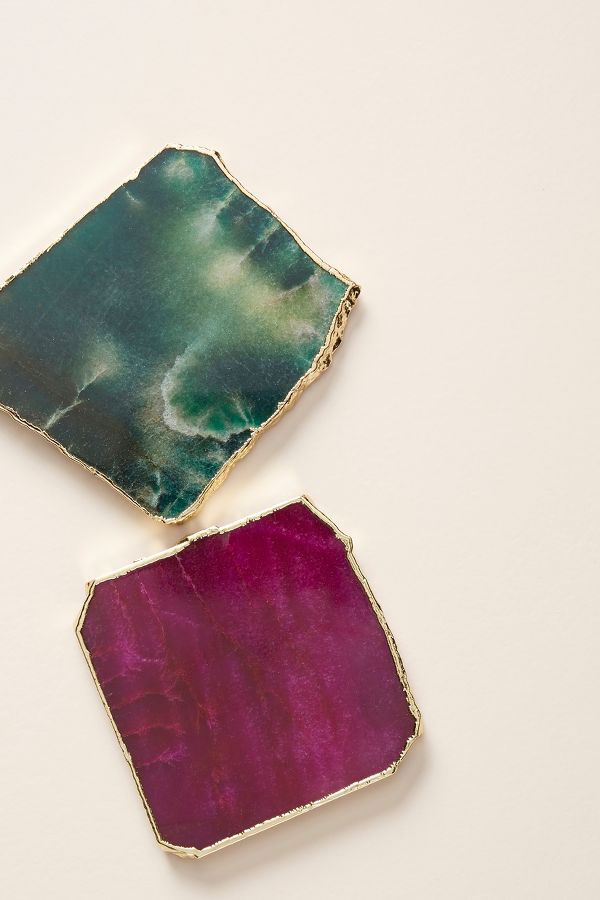 GUZZLE BUDDY – Yes.. this is a glass you put on top of the wine BOTTLE!!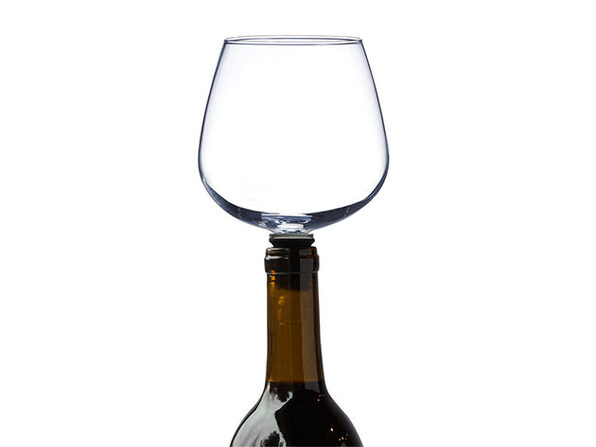 WINE/ or gelato..
Do some snooping in the vine cupboard and check what the most popular wine there is, you could always buy that exact wine or note the type and buy a new one you can try together. Mom doesn't like wine? That's cool get her ingredients to make a smoothie or her fav tub of ice cream!
BATH BOMBS
THE PLANT LADY MOM
CUTEST FLOWER POTS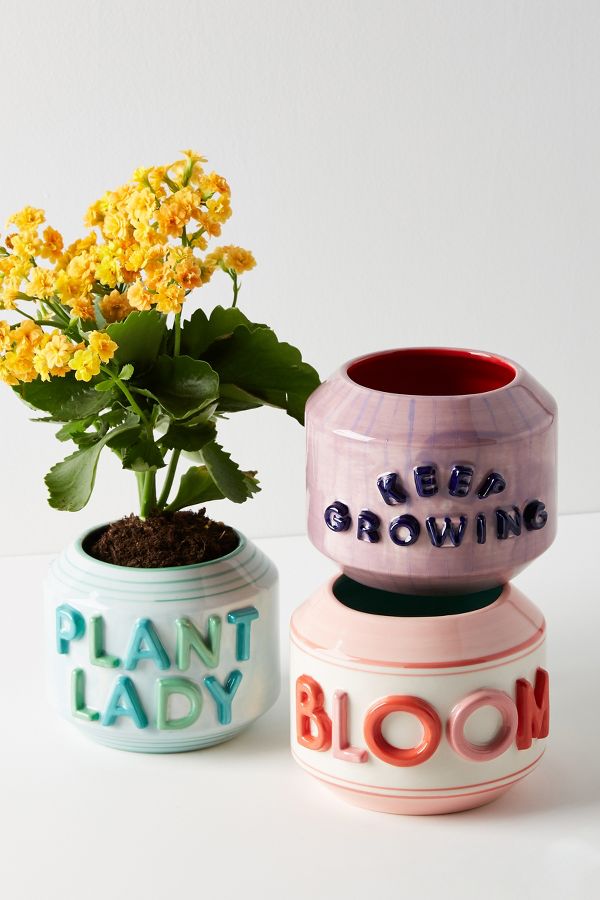 GARDENING GLOVES
Don't forget to include maybe some plants with that!
THE DIY HEARTFELT MOMMY GIFTS
100 reasons
Write 100 reasons why your mom is the best mom ever, ranging from funny to emotional, and put them in a little jar so she has one to read whenever she needs a pick me up.

Montage
Making a video montage filled with pictures of you and your mom through the years is sure to pull on those heart strings of her. I recommend putting a slideshow of pictures and videos together to music (i.e. The Best Day by Taylor Swift)

Home Videos
We all have those home videos on VHS, but not many people still have the ability to watch them. Get those VHS home videos turned into DVD's or onto a USB so you can rewatch them as a family.

Raise your hand if you're having some coat troubles this time of year? ME! I so badly want to retire my winter coat but I know the minute I do this…there will be that one last snowstorm of the season. So in the meantime what to wear when one day is 8 degrees and the next day is a raining 1 degree. Here's a list of amazing, cute, good quality jackets…THAT ARE UNDER 50 DOLLARS! Guarantee there's a coat for every broke girl.
I tried to find coats in stores that are easy to order online from with great shipping and return policies. But also if online ordering is not up your alley these coats can be found in stores that are in big city Canadian malls. Happy Shopping.
JELLY JACKETS
Why cover up such a great outfit with a coat? This one's perfect, you can show off your cute sweater while being very protected from the rain. I have seen these everywhere on all different price scales so here are some that are within everyone's budget.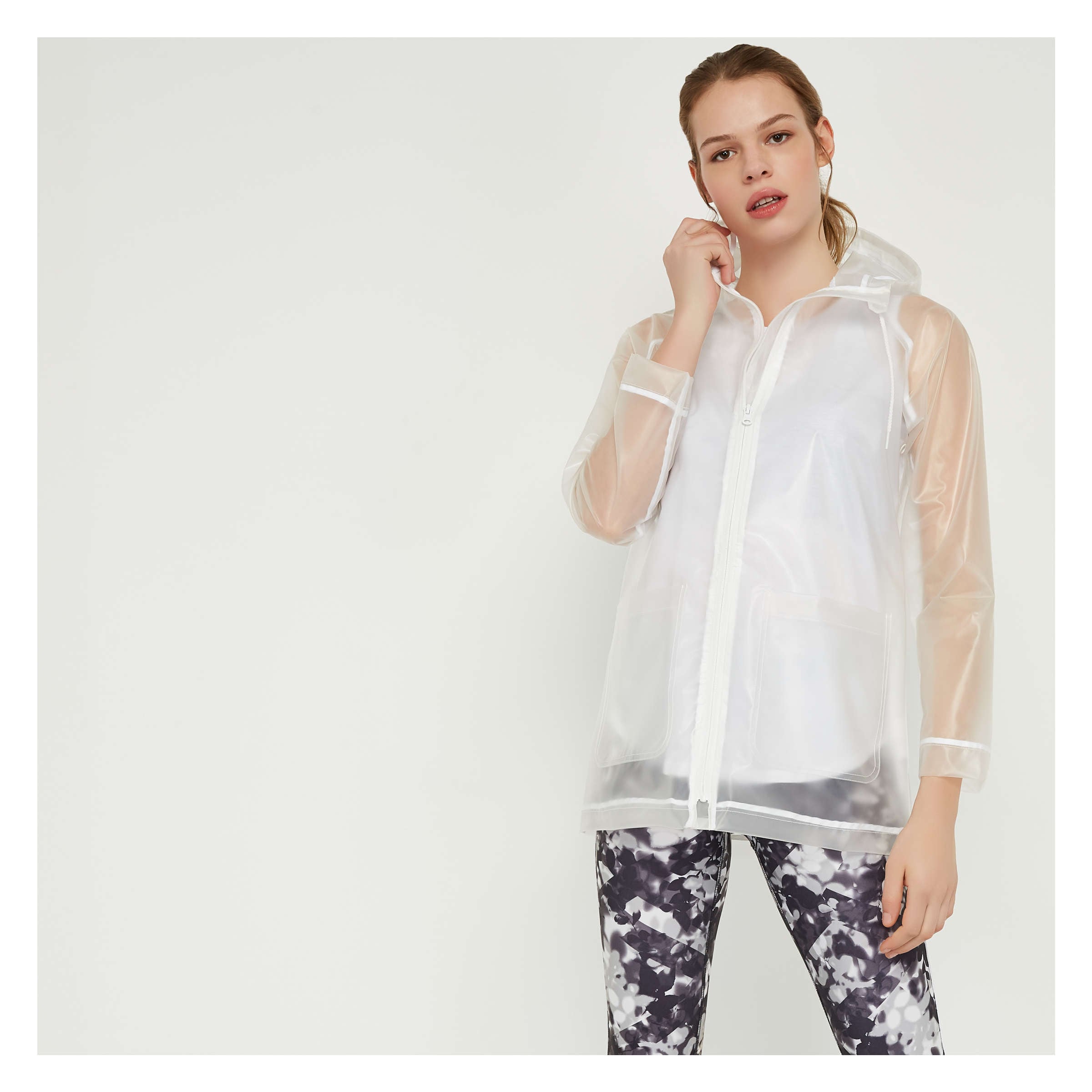 TRENCH COAT
This is a coat staple. Perfect for spring…and fall. Perfect with flats, cute runners, can be dressed up and dressed down. SO chic so versatile. Also who doesn't want to feel like a detective 😉
DENIM JACKETS
LEATHER JACKETS
TEDDY BEAR JACKETS
GIRL BOSS COATS
Stay warm! Stay fun! Stay fresh!
Happy Shopping!
XOX
Jac
Spring is in the air! With new spring fashion comes new spring shoes!! Check out some of our favourite shoe trends for spring and where you can get them!
Mules
Mules have been in the spotlight for a few years now and they're not going anywhere!
Strappy shoes
Taking it back to the early 2000's, these comfy, strappy, sandals and heels are all in.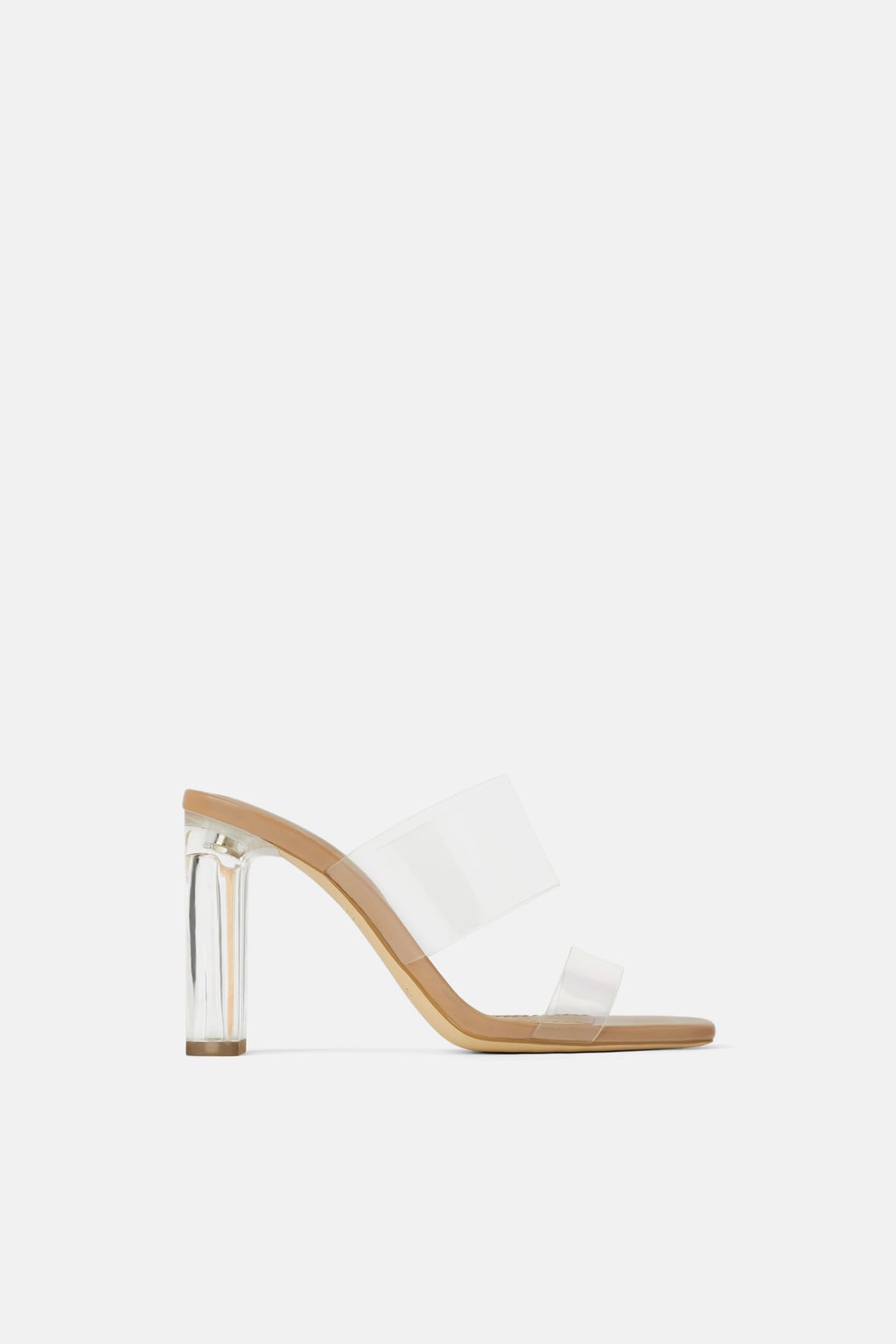 Western boots
Taking it to the wild West, cowboy/western inspired boots will be everywhere on the streets this season.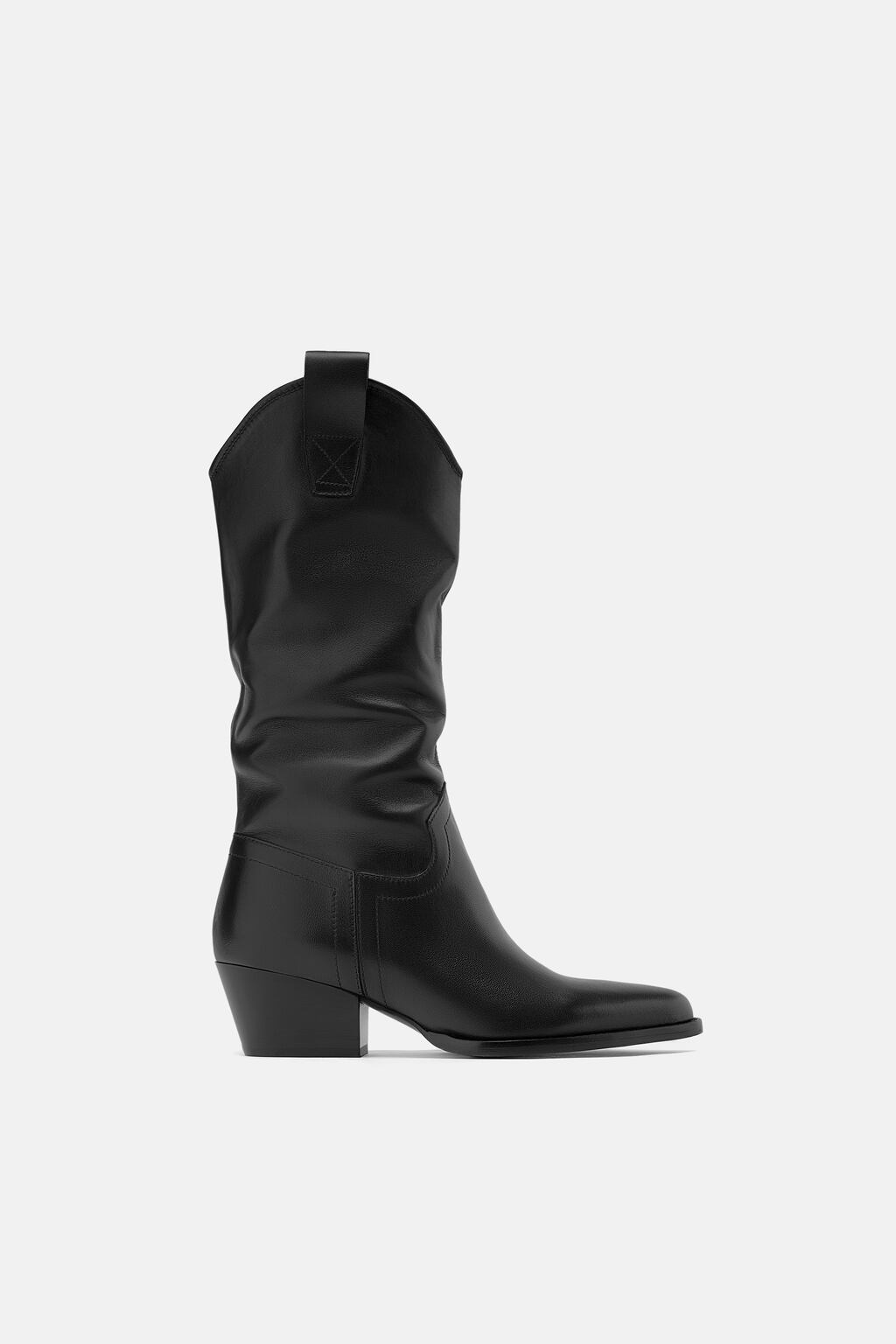 White boots
Keep your winter whites for spring!! White boots are super cute and super trendy.
Snake skin (faux of course)
We've been seeing it on shirts, skirts, dresses, belts, bags…and also shoes!!
Simple sneakers
Although the ugly sneaker trend is far from over, a simple sneak is coming back into the forefront.
Kitten heels
Gone are the sky high stilettos, and in are the comfy, cute, tiny kitten heels.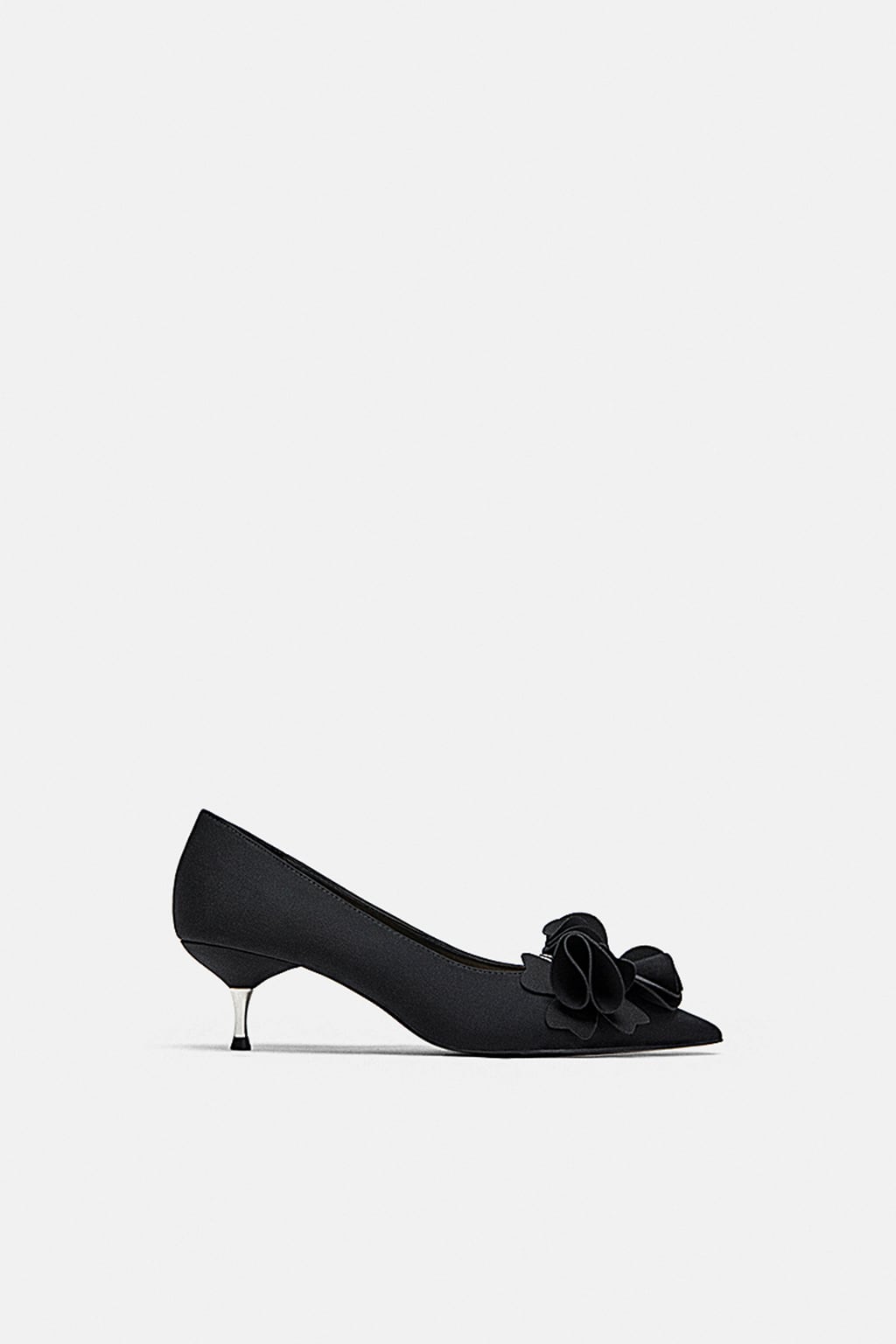 Enjoy your shoe shopping! Love always, Nic.
It is officially spring! And although it may not feel super warm outside yet, I spend this time trying to summon the heat with my wardrobe. I love spring for the staples of white sneakers, pale pinks, and florals (groundbreaking…). This year we saw a ton of trends on the run way that will be popping up all over our social media feeds soon, so I decided to highlight some of my favourite and where you can get them without spending a fortune !
1. Yellows!
Yellow is a super popping colour this year (as is lavender, but I prefer yellow). Whether its deep, pale, rich etc this colour is bright, sunshiny, and everywhere. Where it in a skirt, in a shirt, or a pair of jeans or dress pants! Below are some of my faves.
https://www.zara.com/ca/en/pleated-skirt-p03067151.html?v1=12506730&v2=1180424Tee

https://www.everlane.com/products/womens-ctn-raglan-tee-paleyellow?collection=womens-tees

https://www.urbanoutfitters.com/en-ca/shop/uo-ava-polka-dot-cowl-neck-slip-dress?category=dresses&color=072&type=REGULAR
2. Hair clips and head bands

Pearled, rhinestone, suede, you name it! Your old school Blair Waldorf headbands are back, along with decorated hair clips, which I think are pretty and add to any outfit.
https://www.urbanoutfitters.com/en-ca/shop/clarissa-padded-headband?category=headbands-hair-ties&color=061&type=REGULAR
https://www.urbanoutfitters.com/en-ca/shop/rhinestone-flip-clip-hair-set?category=headbands-hair-ties&color=068&type=REGULAR
3. Suits
Either crayon-box coloured suits or neutral suits, these ensembles are fabulous. Not only are the super duper on trend, but they are perfect for the office, and are now being worn casually! Pair them with a heel, a flat, or a sneaker!
http://www.topshop.com/en/tsuk/product/clothing-427/suits-co-ords-4062329/jacket-and-pelmet-skirt-suit-8517890?bundle=true
https://www.zara.com/ca/en/blazer-with-pockets-p02125691.html?v1=8369107&v2=1180452
http://www.topshop.com/en/tsuk/product/clothing-427/suits-co-ords-4062329/smart-suit-8488806?bundle=true
4. The Stick of Butter look
This look was pretty popular in winter too but it doesn't look like it's going anywhere. The stick of butter looks refers to wearing an outfit made up entirely of neutrals, like a…you guessed it…stick of butter! Wear this in the suit form or in a more casual attire. To go along with this, the cargo trend is huge!
https://www.zara.com/ca/en/cargo-jogging-pants-p05039027.html?v1=8707655&v2=1180429
https://www.everlane.com/products/womens-wide-leg-chino-stone?collection=womens-bottoms
5. Strappy heels
We are back to the year 2000. Little strappy sandal heels are everywhere and I am here for it. On the cooler days, you can wear these with some trendy socks, and as it gets warmer they are perfect just as they are.
http://www.topshop.com/en/tsuk/product/shoes-430/darla-strap-mules-8501054
https://www.zara.com/ca/en/mid-height-heeled-elastic-strap-sandals-p12326001.html?v1=7887743&v2=1180335
Those are my top 5 this season but there are lots of other trends I am enjoying! Snake skin, mules, white leather boots (have some I want to wear with every outfit.

Love always, Nic
Whether you're single or dating, seeing someone or in an "it's complicated" situation, WHO CARES! Remember Valentine's day in elementary… handing out little cards, decorating mailboxes, eating candy and cupcakes. It was the one day of the year that I was actually excited to go to school! We might be a little bit older, but who says the candy and cards have to stop! Here's a little list of old school ways to have a great valentines day!

One more note! Galentine's day could be with your friends, but don't forget about the other gals in your life, your mom, and gramgram!

Baking: Anything food related already makes the best day ever! If it's shaped like hearts (call me extra) but it makes it so much yummier
Movies: Find our list to  less cliche Valentines day movies here! Perfect for chillin on the couch with your pals and some chocolate
WINE: If you're in a cold climate…try some ice wine it will change your life! Put it on some ice cream or drink it straight like I will
Arts & crafts: paint a picture (if you're not an artist don't worry, just add some wine), Make cute earrings or french bracelets, Colour!
Play with make up & Dress up: Bring it back to when we were younger and playing dress up was the most fun
Treat yourself: Buy yourself something that you've been wanting for a while. Of course, keep it reasonable – remember we are still broke girls
If you're a social media fanatic (#likeme) why not spread the love on social media as well: Comment on pals pictures, or post a story that brightens your day and you think will brighten others (maybe a pic of a golden retriever?)
Right a letter to yourself: I did this at a Yoga workshop! We wrote a letter to ourselves and the instructor mailed them out! I can't wait to get mine in the mail 🙂 Since mail these days is all bills and ads why not add some self love into the mix! While you're at it… why not mail some of your closest (in proximity or far way) pals a letter too
Cook yourself (or order in) your favourite meal! There is nothing like a delicious dinner to make you smile! You don't have to go on a dinner date to eat your fave foods, just #treatyourself
Put on a facemask and have a spa day You can do this by yourself, with your mum, or with your pals! There is no better day to pamper yourself than Valentines day, so create an at home spa and relax!
I know there's people out there that believe Valentines Day is just another commercial marketing corporate scam, but you know what I say to that?? WHO CARES if it is! It's a day that we can remind the people around us that we appreciate them. Not to forget, it's a day that we can remind ourselves that we appreciate ourselves too. #selflove

HAPPY VALENTINES DAY LADIES

Single Girls + Wine + Valentine's Day = MOVIE NIGHT

The equation is simple but picking the movie might not be. Here's a few movies to help you narrow down your choices! These are hand picked and will be watched with our hands in a bowl of popcorn!

Back with the Ex
interesting… Reality show onNetflix
IBIZA!!
LADY LIKE
SET IT UP!
LOVE AND HONOR
EAT,PRAY LOVE
THE TOURIST
WOLF OF WALL STREET
THIS MEANS WAR
SLUMDOG MILLIONAIRE
MR & MRS SMITH
MANHATTEN LOVE STORY
THAT AWKWARD MOMENT
IN A RELATIONSHIP
or you could just spend hours watching trailors…
xoxox enjoy…. 😉
BARCA! You a special place in my heart. I didn't have any expectations but a good time and a good time is forsure what I got. I was in Barcelona for about 6 days which was a great amount of time, a bit too long but also I didn't do and see everything on my list. I stayed in the Urbany Hostel which I am so lucky because it was in walking distance to almost everything. I created this list so that you can also be in walking distance to everything. That does mean bring good and comfortable walking shoes. I normally do not complain about shoes but even I had to buy little sneakers for the rest of my exploring…Then it started pouring with rain so those little sneakers were soaking wet and I had to buy an umbrella. So be prepared for almost anything… oh and keep in mind the siesta time because they are not kidding…when it's time to nap oh its time to nap! This just means that the little local stores and restaurants are going to be closed. I found that it tended to start around 3:30/4 and ended around 7:30ish and sometimes 9. So make sure that you have your snacks and water ready! I noticed that the chains like burger king and McDonalds were still open so there's always that option so you're not hangry in Barca! Also here's a little tip Head to the supermarket- like carrefour get some snacks there is a ready to eat counter at most of them! Also you can eat your snacks at Parc Guell, on the beach at the Bonkers!
I organized the list in the order that flowed well with proximity ! I hope it helps!

Bonkers del Carmel – This is a great view point! It is quite a climb up and we did have to crawl over and under a few barriers. I'm not totally sure if this is a city approved location or just a local hangout but it has an amazing view of the city also a great place to watch the sunset or have a picnic.
About a 16 minute walk to…

Parc Guell MUST MUST MUST Get your tickets to see the mosaic benches a head of time! It just guarentees you a time to view them and you don't have to wait in line. The benches are really pretty and they do give you a great view point of the parc and the entire city! But it is free to walk around the parc and go up the mosiac steps. If you do one thing in Barcelona it should be to see this park. Also if you post one pic on instagram from your time in Barca it should be from this park…it is just so picturesque! Good job Gaudi!
About a 24 minute walk to…

Sagrada Familia – Be organized and Buy your tickets online! From my experience you should probably book a few days in advance! The outside is really cool, like no other building I have ever seen before and of course pictures to ot do it justice for its beauty. I was not organized and did not get to see the inside but that is on my list for next time. The friends that I made said the inside was even more breathtaking than the outside.
About a 20 minute walk is a really great place for brunch at Firebug Restaurant! Such amazing and food that will fill you up for all the walking you're about to do. The prices were very reasonable! And you can actually see the Arco de Triunfo from the patio of the restaurant.
About a 4 minute walk to…
Arc de triunfo – It is very pretty and again great for people watching! I sat on a bench and journaled for a few hours. There is a big park that you can definitely walk around or have a picnic if the weather is great!
About a 22 minute walk to…
Casa Batllo – skeleton Balaconies – there is a museum to go inside – since I was on a budget I did not go through the museum – I came to barcelona for three reasons… the tapas, the nightlife and casa batllo. This building did not disappoint! Highly recommend that while you get your steps in that you walk past this beautiful place.
Casa Batllo

Casa Amatller
About a 17 minute walk to…La Boqueria – the most amazing food market – walk around check what there is and then walk around a second time – there is so much food, fresh food, enchiladas, freshly squeezed juice, crepes – bring cash – there's a little atm right outside of it and one further down the street – don't stress – you can get fresh juice from 1 Euro and like empanada for 3 euros and a full crepe that will need some help finishing for 8 euros. If you keep going along the street you will find…

La Rambla – Shopping !! Shall I say more! All the best european brands are steps away! Check out Stradivarius and Bershka some of the coolest clothes.

About 8 minute walk to…

Barcelona Cathedral – in gothic quarters – another great barcelona building that has so much beauty in a very gothic looking neighborhood.

About a 17 minute walk to…

Barcelonetta – The beach!! This beach is quite a long one! Taking a long walk down it is the most relaxing and there's benches to sit and be nostalgic! Be careful I'm gonna warn you…I did see a couple of rats sooo just watch your step 😉 There is also great people watching

Extras
FC Barcelona Camp Nou – book in advance too – I didn't have time to do this but the friends that I made really enjoyed their time on this tour, they are also big soccer (football) fans. When I go back to Barca I will definitely put this near the top of my list.

Montjuic
Have an extra day – Fountain of Montjuic – check for fountain show times they do change them per the season
Great view of the city – can take a gondola up or hike if you have the time
For Midnight adventures ! Just a heads up the Spanish start eating dinner at 9 and I'm sure you're familiar with tapas so they keep eating till around 12 and then hit the disco! …They also don't come home till about 6 in the morning (see why the siesta time is so important!) Ahah so what I did was eat dinner at 9, then sneak off back to the room and nap for a couple hours and wake up at midnight ready to drink my cervesa. I went to the club Opium, it is definitely one of the best clubs I have ever been to. Really good music (worldwide top 40's), such a great vibe it was right on the beach (but be careful because I saw a girl's purse get snatched while she was making out with a guy on the beach). I remember the cover being a bit expensive but it included your first drink so kinda evens out. Ten out of ten recommend!

Hope you enjoy this video of me and my friends having the best time ever exploring the streets of Barca! Hehe Just kidding… you millenials will remember its the hit some strut by the Cheetah Girls 2 Movie but notice a lot of the places I recommend in the video!
We all know hosting a party can really add up!! Buying food, booze, and decorations isn't cheap. Here are my tips and tricks to save that money and still host the BEST CHRISTMAS PARTY EVER !!!!
Food and Drink
Make it a potluck  (mainly appetizers)
Pick cocktails that can use cheaper liquors or make the event BYOB
Base your foods around ingredients that are in season to save grocery money
Cook small things instead of buying food
Atmosphere
Use what you already have decoration wise
If you don't have a lot of Christmas decorations, you can DIY tons of them!!
Do either Kris Kringle or cookie exchange instead of gift giving
Use cheap Christmas dollar store plates for a pretty but cheap alternative to china or glass (and easier clean up too!)
Create some free Christmas themed games such as pin the nose on the reindeer or Christmas movie trivia
Extra tips
Stick to a budget and list out what you need to buy before you go out to avoid wasting money
Don't give a fancy invite. Not sure if people really send invitations to these anymore, but if so, e-vites or Facebook events will save you a lot of money and time too!