I am currently writing this while on vacation from work. A vacation I took because I was struggling through some recent traumatic events, and needed to rest, relax, and reset.
However, by day 2 I had already scrubbed and organized my entire fridge, reorganized the cupboard under the sink that housed all of our plastic bags and junk, and cleaned out the front hall closet. I have completed a workout every day, spent time with family, made multiple meals, and went grocery shopping.
The point is… I'm terrible at relaxing. I always have been. The idea of the hustle is what keeps me going throughout my day. Of course, this mentality has its benefits. I work hard, I get a lot done, I manage to tackle a lot of projects. During non-quarantine time any given week, I'm splitting my time between working 8-10 hour days Monday-Friday, rehearsing for shows at night, taking vocal lessons once a week, volunteering, blogging, going to the gym, and keeping up an active social life.
Then one day this past August, a doctor told me I needed to learn how to slow down. She said that time for relaxation isn't something that should be "scheduled in" only when I was on the verge of burning out, it is something that should be part of your regular routine, and not just jammed into a hectic schedule.
This was a huge blow to my ego. See, up until this point, being busy, constantly on the go, overworked, over-tired, over-achieving… this had been my identity. Beginning in University, I had formed a shell to show the world that I should not, could not, and would not, be underestimated. I made it known that I could achieve anything, I was above sleep, I was above needing to take a break, better than those who spent time doing anything other than furthering their career, their resume, their fitness, etc. My life was scheduled to the last minute, nothing was done for joy anymore, it was all just part of the to-do list.
"Paint nails 11:15-11:30, See friends for lunch at 11:30 am, workout at 3 pm, clean and organize bedroom 4-5 pm".
When you make every part of your life regimented, eventually you no longer find joy in the things that you are doing or calmness in the parts of your day that are supposed to be relaxing, and it becomes a problem.
See, I believe that we are constantly surrounded by the hustle. The Monday-Friday workweek takes over people's lives. The more hours you work, the more valued you are as a person. The more you can fit on your plate without dropping it, the more people will respect you. There is a constant battle between who is the most exhausted or takes the least sick days, who comes in earliest and leaves the latest, who does the most outside of their standard job. It's not enough to just work hard at your job, you have to have a small company on the side, a "passion project", a side hustle. When you listen to successful people speak, they always refer to themselves as "workaholics" or they "always need to be doing something"… so when is there time to relax? Relaxation is seen as weak. We, (or at least in my case) are so quick to tell others to relax, to take a break, telling friends that to be successful you don't have to be busy or working or keeping up appearances 24/7, but the second I throw on Netflix instead of a Masterclass, or take a nap after work instead of working out and having a blog meeting, I instantly hear a voice in my head say "if you're going to take time to do nothing you're never going to achieve anything".
So enjoying life becomes a job. Painting my nails becomes a chore, seeing my friends have become a way to keep up social relevance and ends with exhaustion, rehearsing for a show becomes mandatory work, and eventually you burn out.
The truth is, I'm not superhuman, nor am I above relaxing or taking a break. I'm not better than the person beside me because I'm more exhausted nor am I achieving anything greater than my peers because I refuse to ever sit down. This post isn't a "how-to". It's more of a journal. I live in this toxic mindset of the constant hustle, and it's an excruciatingly difficult pattern to break. I think the key is to change perspective. When I do fun home decorations, when I workout, when I sip my coffee in the morning, these aren't moments that are meant to be scheduled into my to-do list or to cause stress, they are moments I take just for me to enjoy. We are all allowed to take time to do nothing, to watch a show and nothing more, to see friends because we feel like it and not because we have to, to say no to plans when you just want to sleep early or take a vacation from work just because you want to and not because you're close to a breaking point.
I hope that soon I will be able to have a lazy Sunday without feeling guilt. It's something I'm working on a little bit everyday, changing my perspectives to improve my mind. During this long self-isolation period where the world seems to have slowed down, I have to learn to do the same.
Love always,
Nic
As anyone who knows me can tell you, I live for everything fashion and everything film and when I can put those 2 things together… well it just brings the brightest smile to my face. I've done a post about some of my favourite fashion moments in films before, but since many of us are spending waaaayyy more time than usual in our homes I thought i'd do one to inspire your loungewear aesthetic. Since we're all living in comfy clothes, why not get some inspo from the characters we know and love. So put on your sweats and let's get started!
Sleepless in Seattle
I hope you know by now that a sweat-suit is the comfiest thing you could put on your body. Take some inspo from Meg Ryan and put on your comfiest pants and coziest sweater. Ps. Tie-dye sweat-suits are very popular right now, so if you get bored try tie-dying a white sweat-suit.
Breakfast at Tiffany's
Classic, one of my favourite movie outfits always, but a big shirt and a sleep-mask is all you really need when there's nowhere to go.
Rachel's outfits
We all look at Rachel for fashion inspiration on the regular, but check out these little numbers for that stay-at-home feel. Although she's outside playing football in the first picture, take off the sneakers and that can easily be worn sitting on your couch. For a still comfy but sliiigghtlly more suitable for outside look, try some big baggy pants and a cute cropped T.
Grease
All of the pj outfits in this sleepover scene should be recreated every night. From Rizzo's big shirt, to Frenchie and Marty's cute little sets, Jan's sweats and of course Sandy's nightgown… all so different and all so great.
Carrie Bradshaw outfits
Well, we all know that Carrie Bradshaw is the queen of fashion, plus writing freelance means she was working from home a whole lot. Check out some jersey tanks, cute pants, a gorgeous silk robe, and as it starts to heat up in May, maybe some cute little sweat shorts!
Nightmare on Elm Street
I'll be honest, I have never seen this movie because I despise horror movies, however we all know this iconic Johnny Depp 'fit, and I would love to recreate it today. Comfy pants, cropped jersey… the only way to be right now.
Rear Window
Feeling luxurious? Take a page out of Grace Kelly's handback from Rear window and throw on a glamorous nightgown and a dashing sheer robe on top. You'll feel like you could walk into a gala, but you're just lounging around living your best life.
The Royal Tenenbaums
Chas Tenenbaum is the king of the matching Adidas tracksuit. You can look fly and also like you're going on a run… in the 80's. Any kind of sporty tracksuit is a great go-to when sitting indoors all day.
I hope our friends in film serve as some loungewear inspiration. Remember, while you may be spending the day on your couch, what you wear can really improve your mood! So stay comfy, cozy, and cute as hell! Comment or dm to let us know about your fashion feed during this time!
Love always,
Nic
Let me start by saying I am very grateful to live in country where so many people have come together (figuratively) to help protect our people, and that we have such incredible people on the frontlines everyday risking their health for us. While we do our part by staying at home, we are fortunate enough to have funding for those who have been laid off during this time, a hardworking healthcare system, and the luxury of having food delivered right to our doors.
Though we should all be appreciative of these things, we are living through a very stressful time and staying home 24/7 is not only proving to be quite difficult for many, but it can be tricky to keep yourself from becoming anxious and a struggle to feel any degree of normalcy. I'm hearing a lot of people say that this time should be used to do something big that you always put off, like start a business or make a huge life change, but I disagree. That's great if you have the energy to do so, but this isn't our norm, and it makes sense to be unsure of what to do with yourself at this time and to take it day-by-day.
So here is a list of what I have been doing to keep those evenings and weekends busy, and keep myself (extroverted, desperate for social interaction, lost without a million things on-the-go) calm and… less grumpy.  
Daily workouts
I mean, if we have the time… why not get fit? Working out, even when not in quarantine, helps me feel like I'm doing something that's just for me, since a lot of days it feels as though all my energy is going towards helping the company I work for or into a show. Both of these things I love doing but it's nice to take some time just for me, while still doing something good for my body and my health. Plus, working out increases my productivity and boosts my energy.
Keeping a schedule
I'm sure you've heard this a million times, but keeping a schedule helps so much. Otherwise, it's easy to sleep in until 12 and be up until 4, while feeling as though you accomplished nothing in those hours.  Luckily, I'm able to work from home during this time which means I  have to stick to a bit of a schedule anyway, but even while working it's important to start your day on time with breakfast, take a lunch break, and finish work when you're supposed to.
Getting dressed
The first week of quarantine I woke up, picked up my laptop, and remained in bed in my pyjamas the entire day. I might have changed into a different pair of pyjamas when I went to bed but that's all. It's amazing how much better I feel after putting on some real clothes, even if It's just leggings and a t-shirt.
Creating goals
Even though it's not necessary for anyone to be at their most productive during a pandemic, I did feel like I was losing my mind a little knowing there was so much I could be doing and instead pressing play on another episode of Schitt's Creek.  So, I made a list of goals I want to achieve during this quarantine time. It's nothing huge, really revolving around things I want to get done around the house, practicing for a vocal exam, and getting in more reading!
Houseparty app
If you don' t have the Houseparty app yet, I recommend! It's an easy way to hold group FaceTime-like chats and provides fun games you can play with your group. Plus, the app will notify you whenever one of your friends is "in the house" so you never miss an opportunity for some virtual social interaction.
Walks
I'm assuming everyone has been taking walks, but if you haven't been, they are definitely important. Fresh air and sunlight do wonders, and I believe getting some outside-time everyday is crucial in raising your spirits during this time.
Cooking meals I enjoy
A lot of the time I find myself too busy to make lunches/dinners I really enjoy and instead just go for what's quick and easy. Now that I have time, I'm finding new recipes and enjoying food I love. I have also recently been trying to go gluten-free, so trying new gf recipes is challenging but rewarding.
Hygiene
I'm not going to lie, at the start I didn't shower for approximately 5 days. It's pretty gross, but ensuring I keep up with washing my face and showering regularly is small but has a huge impact. Taking a shower can really bring you back to life when you're in a slump.  
Dance!
Dance is my background, so I do it whenever I can. I dance out my emotions when they are overwhelming, I use it as a workout, and it's a sure way to pump myself up. Sometimes I try my own choreography, sometimes tutorials, but often you'll find me just dancing around my room for fun to get some endorphins flowing and keep me smiling.
I hope these little things help you cope with what's going on right now. I know a lot of people have been getting into mediation, taking up new hobbies like knitting or baking, or just using this as an opportunity to unwind. Please let us know anything you've been doing to help you cope by commenting or shooting us a message on Instagram.
Love always,
Nic
Whether looking for a fun date idea or a day with your friends or fam, Fall is full of cute and fun things to do, without breaking the bank! Give a few of our faves a read and let us know what you think 🙂
Apple picking
Obviously apple picking is key to a good Autumn season. There are tons of places around Toronto to pick some yummy apples, try some baked apple goods, and get those insta-worthy pics.
Pumpkin patch
Check out one of the GTA's many awesome pumpkin patches. Often complete with corn mazes and pumpkin treats, BlogTO has a great list of them here.
On in Milton until November 3, go on a tour of over 5000 incredibly carved Jack-o-lanterns!
Make pies
Everyone loves pie, and sure they are great all year round, but fall is pretty much pie season and we all know that. Make a delicious pumpkin pie or a glorious apple crumble. It's fun and delicious.
Carve Pumpkins
Once you're done picking your pumpkins from the patch, and you've been inspired by the Pumpkins After Dark, why not take a crack at it yourself! Go with a basic smiley and triangle eyes, or try something more advanced and use a stencil. Make sure to lay down some newspaper – this gets messy!
Watch a Halloween movie
There's nothing better than curling up with your date or your gals on the couch to watch a good Halloween movie. If you're not into scary movies at all (like me) check out our list of Non-scary Halloween movies!
Haunted walk or tour
A haunted walk or tour is a GREAT way to get into the Halloween spirit this fall. They have them throughout Toronto and also in lots of other parts of the GTA such as Hamilton and Niagara.
Coffee shop
This is basic, but one of my favourite things to do in fall is discover new coffee shops to sit and either work or read in (actually that's what i'm doing right now!). Grab a magazine or your latest gossip and discover your local coffee shops with your peeps.
Friday Night Live @ the ROM
From October 4 to November 29, the ROM comes alive on Friday nights. With music, food, and some hella cool themes, for $20 you can spend a Friday night like never before.
Nuit Blanche – October 5
Nuit Blanche is an all night art show throughout the entire city that happens every year in October, and it's awesome!! Grab a group and a jacket and walk through the city's coolest art exhibits. It's free and so so fun.
Stratford festival
A little bit out of the city, head up to Stratford for the Stratford festival to see some awesome shows.
Bonfire
Both free and fun, Bonfire's are a classic fall activity. Make some s'mores, drink some boozy hot apple cider, and enjoy.
Rocky Horror Picture Show
Whether you want to see it live at Lower Ossington Theatre or Hart House theatre, or watch the movie at Hot Docs, Rocky Horror is a classic Halloween/fall flick full of interactive moments and iconic songs.
Walk in the park
Yes, you can walk in the park any time of year, but fall is particularly beautiful. Head over to one of the city's many many parks to see the gorgeous red and orange leaves as they change colour before your eyes.
Legends of Horror at Casa Loma
A little more on the pricy side if you're looking to splurge ($40) is the Legends of Horror haunted house at Casa Loma. Walk through the gorgeous castle grounds as they become haunted and creepy. Though it's $40, the hour long haunted trip is worth it.
Hopefully this list served as some inspiration to start your fall bucket list. Happy haunting everyone!
Love always,
Nic
EVERYTHING IN 72 HOURS
As you know, these broke girls LOVE to travel as much as we can. Most recently we took an awesome trip with some friends to New Orleans to celebrate Jacquie's birthday, where we ate, partied, toured, and danced for 5 awesome days. We know planning a trip can be overwhelming so we wanted to provide you with a NOLA travel guide with what we did, what we thought, and the prices. We organized our days so that everything was in walking distance of each other and we wouldn't need to use transportation.
**Thursday and Monday were mostly spent travelling, so we'll focus on the 3 days where we did all the good stuff.
DAY 1: FRIDAY
Breakfast: Cafe Du Monde $
800 Decatur St. is the original location!
Cafe Du Monde is the original Beignet shop in New Orleans. If you don't know what a beignet is, it's like heavenly deep-fried dough covered in icing sugar (you can see the cartoon version of them in the movie The Princess and the Frog).
Nic's Thoughts: Absolutely delicious and amazingly affordable! You get 3 big beignets for 5 dollars and you really only need 1. We got 2 plates for 4 people and it was inexpensive and they tasted incredible! Service isn't amazing but they are taking care of A LOT of people so you have to understand. A definite must-do.
Jac's Thoughts: LOVE! It's a must! Great treats and great people watching! I had a beignet and the, highly recommended, ice coffee (it's literally an ice capp from Tim Hortons ahah) and listened to the street jazz performers and watch the groups of bachelorette parties stroll in.
STREETCAR $
The streetcar's in NOLA are very cool and old fashioned.
Nic's Thoughts: The streetcar was cool, but we have streetcar's in Toronto so it wasn't too special. However, if you have to travel somewhere, I suggest taking the streetcar because why not? It's only $1.25!
Jac's Thoughts: I loved the streetcar, they are old and wooden (perfect for pics!) and I really needed that breeze, it was so dang humid.
FRENCH MARKET $-$$$
700-1010 Decatur St.
The French Market is a big flea market with tons of cool trinkets and lots of delicious food stands.
Nic's Thoughts: The french market was very cool. If you don't buy anything, it's completely free! But there are lots of cool little things to look at, and I got a pretty delicious crepe.
Jac's thoughts: We came here because it worked in the schedule and I was HANGRY! I kinda walked right by all the souvenirs and went right to the food part of the market. Definitely recommend eating here for a snack or for lunch! SO fresh! I had shrimp tacos and I swear it tasted as if they literally caught the shrimp 10 minutes before I ordered. So delicious! Also, a great way to try some authentic NOLA cuisine in small portions.
DINNER: ACME $$
724 Iberville St. (In French Quarter)
A restaurant just off of Bourbon street that came recommended by a few locals.
Nic's Thoughts: This place was recommended to us for Oysters, and that was a good recommendation, go for some chargrilled oysters they are DELICIOUS! However, the rest of the food was only so-so for me.
Jac's Thoughts: FIRST time having oysters and I …loved them! Didn't think I would but how could I not at Acme. Great service and cool ambience. Like Nic said… not the best food. They did give you the option on the menu to try small portions of Gambo, Jambalaya, beans and rice and very flavorful sausage! I shared this plate with our pal Maddy and it was perfect!
HAUNTED PUB CRAWL $$$
We wanted to know more about the history…and have fun doing it so we found a haunted pub crawl. It was $25 a person, not including drinks. Our tour guide was very knowledgeable and kept it funny and interesting. We booked our tour with Ghost City Tours.
Nic's Thoughts: This pub crawl was SO FUN! I loved learning about the history (and haunted history) of the city. Each bar was unique, different, and off the regular Bourbon street path which was nice. It allowed us to find places we usually would not have and enjoy some great drinks and cool stories.
Jac's Thoughts: LOVED THIS! Although it was expensive, I did learn a lot. I recommend doing the tour at the beginning of your trip so you have a better understanding of your surroundings and the culture that goes with it. Use the tour guide for their knowledge! They are locals and will give you the best of the best recommendations. Drinking at the bars are optional, but when else are you going to drink absinthe in an old haunted jail from the 1890's?…only in NOLA.
BOURBON ST. $-$$
The party street in NOLA where we capped off every single night 🙂
Nic's Thoughts: I mean…it's Bourbon. It's soooo much fun. The entire street is one giant party with beads flying everywhere and music blasting out the doors of the clubs and bars. You can even take your drinks from one bar to the next and just party through the street itself. It smells like puke, but other than that it's amazing.
Jac's Thoughts: Nowhere compares to Bourban St. This street is INSANELY EPIC! There is a bar/club for everyone! There is no cover so you can go in and out as many times as you want. I felt like an ironing board dancing because everyone around me had so much rhythm. Great people watching!
FAV BARS AND CLUBS
Razzoo (big dance floor – got an indoor and outdoor – plays top 40's)
Bourbon Bandstand – guaranteed a great time
The Worlds Famous Cats Meow – if youre international they only accept a passport as ID – great karaoke from what we heard from outside
Fat Catz Music Club – a great place for dancing
Bourbon Cowboy – GREAT time if you love country music – people are always line dancing and doing the two-step and willing to teach you!
DAY 2: SATURDAY
BREAKFAST: THE VINTAGE $$ 3121 Magazine St.
Highly recommended Cafe in a very cute part of New Orleans we had to bus to.
Nic's Thoughts: I am IN LOVE with this little cafe/restaurant.
They played my favourite band (the 1975) multiple times while we ate.
everything is vintage (hence the name) with a huge focus on old school classic music which is EVERYTHING to me. If you know me, you know I live for old things.
The food was amazing. I had a breakfast sandwich on the softest biscuit i've ever had in my entire life and a raspberry filled Beignet which was like the best Jelly Donut. If I lived in NOLA you would find me in this place 99% of the time. It was priced well too! I gave it 2 $$ because it's more expensive than Cafe Du Monde – but still cheap.
Jac's Thoughts: This place is AMAZING! The food, the aesthetic, the pictures, the location…everything is perfect! This is a must! It is more of a local spot…check it out if you want to get away from tourists.
LAFAYETTE CEMETERY No 1 $
1427 Washington Ave
Nic's Thoughts: This cemetery was beautiful, but the amount of history behind every part of it was definitely the most interesting. I highly recommend you do this with a tour because it will make it so so much better than just looking at graves with no context.
Jac's Thoughts: Definitely! Agree with Nic! DO THE TOUR! The stories and reasonings behind the graves are so interesting. There are walking tours that are by donation. Check out our blog post on "How We saved money in New Orleans" for more information.
GARDEN DISTRICT $
The Garden District is where you find all of the huge, beautiful, historical houses in New Orleans.
Nic's Thoughts: The Garden District has some beautiful homes and is great to just walk around in. Again, I recommend a tour since otherwise you may just be looking at houses. We saw a Django Unchained house, historical homes, and Sandra Bullock's house!
Jac's Thoughts: This was one of my favourite afternoons! It was so fun wandering the streets spewing fun facts about each house. Everyone is so different and built with such intention to the culture and the period it was constructed in. For football lovers, we saw the house Peyton and Eli Manning grew up and where they're parents still live.
P.S. For a cheap way to get all the info you need for these two excursions, use the app"Atlantis " Every tour is $1.00 and you just walk around following a map and listening to the tour. 
LUNCH: NEYOW CREOLE CAFÉ $$
3332 Bienville St.
No frills restaurant where lots of stars come to eat for the home-cooked food, like Queen Latifah and Tristan Thompson! Again, $$ not because it's expensive, but because it's more than the cheapest things we did.
Nic's Thoughts: Well. This has to be one of the best meals I have ever had in my life. The fried chicken was everything I could want in a meal and more. With a side of incredible Mac and Cheese and some classic hush puppies…I was in heaven for only $10.50. And super full too!
Jac's Thoughts: I had shrimp and rice…BEST Shrimp and rice of my life! So flavourful and delicious. Definitely recommend this place. Its where the locals eat, so why not eat here? Oh, MAN Nic's Mac & Cheese was tooooo die for! So cheesy!
DINNER: R'EVOLUTION $$$
777 Bienville St.
The very fancy, upscale restaurant we took Jacquie to for her birthday as a treat. They provided an amuse-bouche, bread with regular butter and cane sugar butter, our appetizers (of crab meat beignets), our main meals and desserts, plus a birthday dessert for Jacquie AND a wooden box full of treats.
Nic's Thoughts: This place is awesome if you're looking to splurge. Every room is decorated differently but they're all beautiful and unique. The food was incredible, I had crab and shrimp dressing stuffed cornish hen, and Jac and I split a bread pudding creme brulee for dessert. Every bite was delicious, service was wonderful, but it was very expensive as we expected.
Jac's Thoughts: I have the best friends! This was such a treat. The food was incredible! It just kept coming and getting tastier and tastier! I would fly down and visit this restaurant just for the cane sugar butter, it was that good. Made tones of good memories at this restaurant and dad the best birthday dinner! Xo
FRENCHMEN STREET
We were told this is where the locals go out instead of Bourbon street. It was an area with lots of jazz bars and some night markets where people sold art, jewellery, etc with sitting areas and board games.
Nic's Thoughts: This area was very cool but not really the scene I was looking for. It was much more relaxed and probably somewhere I'd also go if I was a local or looking to wind down. I did love the little night market though, so cool!
Jac's Thoughts: This is the local's spot, but this particular night I was ready to get rowdy…so not quite my vibe. We did wander through a cool art market and play some Jenga but I was ready to take shots and dance.
DAY 3: SUNDAY
BREAKFAST: FRENCH TRUCK COFFEE
@frenchtruck 1200 Magazine St.
We were in a rush, so breakfast came "to go" from a coffee shop.
Nic's Thoughts: I didn't get any food here so I can't review it but the place itself was cute. The drink I got was too sweet but that as likely my own fault in ordering.
Jac's Thoughts: Great chain coffee shop! I got ice coffee and a muffin. So fresh and so tasty!
SWAMP TOUR: $$$
We booked our swamp tour and plantation tour through Combination tours at the cheapest rate we could find. They picked us up from a location near our hostel and took us to the swamp first.
Nic's Thoughts: I was falling asleep because the movement of that boat was so relaxing, but other than that it was cool! You see lots of alligators and they even let us hold one, plus the driver told a lot of stories about the swamp including a haunted one.
Jac's Thoughts: This was super cool! It was the excursion I was least excited for but is now one of my highlights. This the tour that Will and Jada Pinkett Smith and Tiffany Haddish took…if it's good for them it's amazing for us!
LUNCH: DEBRIS Po Boy's from MOTHERS $$
401 Poydras St.
Ordered for take out in the morning so we could have them during our day of tours. A Po Boy is a sandwich, named so for the type of french bread. We all got the Debris (the meat that has fallen off the bone in its au jus) but there are so many different kinds. Ours came with pickles and mustard on it as well.
Nic's Thoughts: HOLY SMOKES it was an incredible sandwich. Mmmm I still think about it. I would say it'd be even better hot (since we got them to go and ate them hours later) but if it was that amazing cold I can't even imagine what it's like fresh. I also got a piece of pecan pie from here which was delicious.
Jac's Thoughts: My mouth is watering… I'm not a huge meat eater but this sandwich…oh my gosh. I ate half at the swamp place but literally couldn't wait to eat the other half, so I made our friends wait for me in the pouring rain under a coffee shop pergola so I could finish it. I would love to go back to Mother's and try more foods on their menu.
PLANTATION TOUR $$$
There were two to choose from and we chose The Oak Alley Plantation at random.
Nic's Thoughts: I loved learning about the history of the plantation. There is a lot of sadness in the history when learning about slavery, but the property itself was quite beautiful. They did a very good job of duplicating how rooms would have looked and rebuilding parts of it that would have been there in the 1800s but are now gone.
Jac's Thoughts: This property was absolutely stunning! The tour was only for the mansion where the plantation owners lived, and it was very cool to see their way of life during that period. I would have loved a guided tour about the slaves of that period.
JACKSON SQUARE $ 701 Decatur St.
A square not far off Bourbon with a big statue of Andrew Jackson (the 7th U.S. President).
Nic's Thoughts: We just walked through this and it didn't take long. It's free to do and it's very pretty, I recommend. It's very easy.
Jac's Thoughts: This place is said to be haunted…don't worry they close it up at night so you won't accidentally find yourself wandering. This is where all the voodoo, palm readers and crystal and psychics will go to acquire the business. Take a seat on a park bench and watch all walks of life around you.
DINNER: OCEANA $
739 Conti St.
Nic's Thoughts: I wasn't that hungry at this point, but I got some shrimps that were scrumptious. This place was not fancy, very no frills, but great food!
Jac's Thoughts: I was on a hunt for Jambalaya ALL trip and this was my last chance to get it. Lucky me they had Jambalaya with… ALLIGATOR sausage. It was delicious!! I shared this Maddy and we both thoroughly enjoyed ourselves.
CAROUSEL BAR
214 Royal St. in Hotel Monteleone
We only popped in for a minute after the bar was closed to get the feel for it.
Nic's Thoughts: Love the concept! You just sit and it goes around and moves you slowly. Drinks are expensive but you have to go at least once just to sit.
Jac's Thoughts: This is no bourbon street. Come for before or after dinner drinks. We hid our beads in our purses. Definitely a must! Very fun ambience.
EXTRAS worth mentioning!
RAZOO: Razoo is a bar on bourbon that was sooo fun! The entertainer there had tons of people coming up doing twerking contests and the vibe was always really cool. There is a HUGE back patio if you want to go out and be away from the music or grab a drink. We went there every night.
HURRICANE'S: Hurricane's are a classic alcoholic drink in New Orleans but you have to know where to go. Lots of alcohol and fruit juice, so if you go somewhere that loads it with sugary juices it'll be a killer hangover. Pat O'Brien's is known for it, but I really loved the one I got at the Lafitte's Blacksmith Shop Bar bar on the haunted pub crawl (Nic) I got mine at Razoo and literally after ten sips… I was gone and needed to go home (Jac)
SUNDAY NIGHTS Bourbon on Sunday nights, at least at this time of year, is a lot more dead than every other night. If you're going to have a relaxing or chill night in, we recommend you make it a Sunday.
BEADS: Theory is… boys have the beads and the girls acquire them by flashing their boobs. Do what you want with this information.
XOXO
Your fav broke girls
Summer is my favourite season (followed very closely by fall) and I ALWAYS want to do as much as I can in the short few months we have. The problem is, it can get expensive. Between weekend trips, patios, summer clothes and so on, as the temperature rises my bank balance lowers. If you want to make the most of summer without breaking the bank, here are some awesome cheap (and free) things to do!
Movies in the park
Bike trails
The beach
Make Sangria and have your own patio party
Cheap concert tickets all over the city
Free street festivals
Nature hikes
Shakespeare in the park
Roller-skate the boardwalk
Try as many ice cream places as you can
Picnic in the park
Farmers markets
Stargazing
Lawn concerts at Budweiser – you can get inexpensive tickets to so many shows, plus the lawn is the most fun place to sit!
Buy the Toronto pass – its $100 dollars but it's good for 9 days and includes admission to CN Tower, Ripleys, the ROM, & so much more.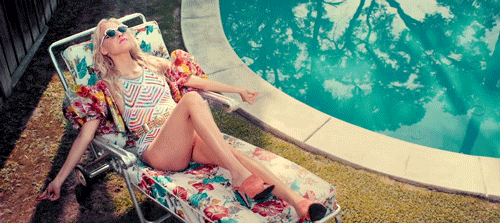 Love always,
Nic
…can't live without it…hard to live with it…
Rejection is inevitable. Hate to say it but ya can't live without it. And ya can't grow without it.

On a podcast (Guys We F****d hosted by Corinne Fisher and Krystyna Hutchinson) a quote was shared that literally changed my whole perception of rejection. They discussed that with rejection comes confidence. For example in terms of job applications men will apply to jobs even if they don't fill all the job classifications of requirements whereas women will not because of the fear of rejection. Therefore as women we should put ourselves out there more and become more comfortable with rejection. This may not ply to everyone but this sure designated with me.

It's like that saying practise makes perfect. Haha strange but the more rejection you it yourself out for the easier it gets to deal with. I have had a good portion of rejection when it comes to jobs, friendships and yes of course love.

Through travelling solo I gained a new level of confidence and I owe 90% of it from being rejected. I was rejected like ten times a day. Whether it be asking if I could sit beside someone for a meal or approaching someone at a bar there were different outcomes for each.

It's taken some time but i look at rejection as a positive, sometimes I even laugh at it because what else is there to do but laugh and move on. Two of my favorited quotes are "everything happens for a reason" and "you miss 100 of the shots you don't take" so… as long as I'm taking the shots and putting myself out there than thats all I can do… the rest is up to fate. And if it doesn't work out then oh well… I gotta remind myself that that plan wasn't for me and something WAY better is out there for me.

If you still don't believe that rejection is what every girl needs than here are a few personal stories on how I grew as a person from rejection.

In grade 12, I along with many of my classmates applied to universities. I'm just gonna say it…I got rejected to all the programs I applied to…ALL. I applied to neuropsychology programs, international business programs, and social psychology programs. Those programs you need a high averages and that I did not which that completely took a blow to my grade 12 ego. I did get alternative program offers, one of them being political science which is funny because it is what I ended up minoring. Anyway, since I didn't get into any of the programs I 'wanted' I took a year off. I went back to highschool for the first semester took some classes to boost my average, one of them being Canadian Law where I then learnt my interest for law hence later minoring in political science. I worked for the other semester and went to a university that felt home(y) and a program that I had a real interest in. My point is if i didn't rejected, I wouldn't have found a program that really interested me. Also…taking that year off meant I was starting university at 19…the legal drinking age in Canada…I'm sure you can imagine how much fun I had in Residence. Also since I worked for a semester I wasn't broke… woohoo
When I was in London on my recent trip, I went to Borough market and got an amazing bowl of Thai chicken curry. I went up to a picnic table where three people were sitting down and asked if I could sit with them… they were waiting for friends. That's fine. So I move onto the next picnic table and ask with my Canadian kindness "may i please sit with you guys?" And they stare at me and reply with "we wait friend" oh ok yea I get it everyone has friends here but me its fine. I keep walking and probably about 10 feet ahead and around a corner were all these benches and a busker performing songs like maroon 5's she will be loved and she's so high ! So I sat there eating my curry being serenaded, not gonna complain,and you know what was right there too? A fresh fudge stand. Imagine if I sat with those strangers, I would have prob ate my curry in silence and on my phone. But because of those two no's I got to experience my favorite thing… food and buskers.

How could I talk about rejection and not mention a relationship… this happened in Munich, at Octoberfest. (honestly make it a drinking game at this point for how many times I mention Oktoberfest throughout this blog, I'm sorry it was a blast). My first night out in Munich, we were drinking and feasting at the Hofbrauhaus when we started talking to this group of Americans, twins from South Carolina and a guy I just referred to as Patagonia (cause he was wearing a patagonia sweater). The guys I was with started making bets on which twin I was into. We leave the hofbrauhaus, I start talking to one of the twins on the walkover to a club and then once at the club I start dancing with the other. I wasn't really into either of them to be honest, the one tried to teach to dance the charleston… at a club with a jason derulo song on… fun but I have two left feet and prefer to drink at the bar. So I went to the bar, got a drink, went outside met up with my friends and when I returned to the dance he was dancing with some other girl!! Lol if I stopped there that would be a pretty bad rejection story…LOL so I see him dancing with another girl and go back outside to find my friends they decide to leave but I wasn't ready I was at Oktoberfest (drink) for goodness sake. So as I go back into the club you know who I run into… Patagonia!! Yupp and we sit outside and chat for a really long time, convince strange drunk people we've been dating for 5 years and blah blah blah, it's finally 4:30 am, the club is gonna close so he walks me back to where I'm staying and we sit on the step in front of the main doors still talking…I'm trying to be flirty and give him the do you wanna come in vibe… then he put his arm around me, kisses my forehead and says he's gotta go back to his hotel. So I ask if he has facebook so we can connect our two friend groups again tomorrow…he says he doesn't use facebook, hugs me and watches as I climb the stairs into the building and up to my room. He was still there when I peaked out the window in my room. We waved goodbye and he left. I liked that. Although this was a rejection… it was refreshing. One night stand

I hope now if you aren't already, will put yourself out there and welcome rejection because it brought me onto some new adventures. Whether its school, career, relationships or just some small things like being somewhere on your own.

Shopping for Mom can be hard! But now it can be easy! Pick your type of mom and click click and buy! These are all gifts under $50 but are also so thoughtful. You can pick and choose which category you want or get them all together and make a cute little basket. Remember for Mom's it's the thought that counts 😉
THE KITCHEN LOVIN MOM

Heads up this is not for all moms. Some moms may find this extremely helpful and thoughtful while others may not……if you are not sure then maybe this is not the basket for her.

SPICE CONTAINER – I am blown away! This looks like it could be a life changer for that mom always trying new recipes.
HIMALAYAN SALT PLATE – ok.. this sounds cool and easy way to salt up an appetizer
SASSY DISH TOWEL
CHAR-CUTE-REY BOARD MOM
DECORATIVE CUTTING BOARD – place some cheese and crackers on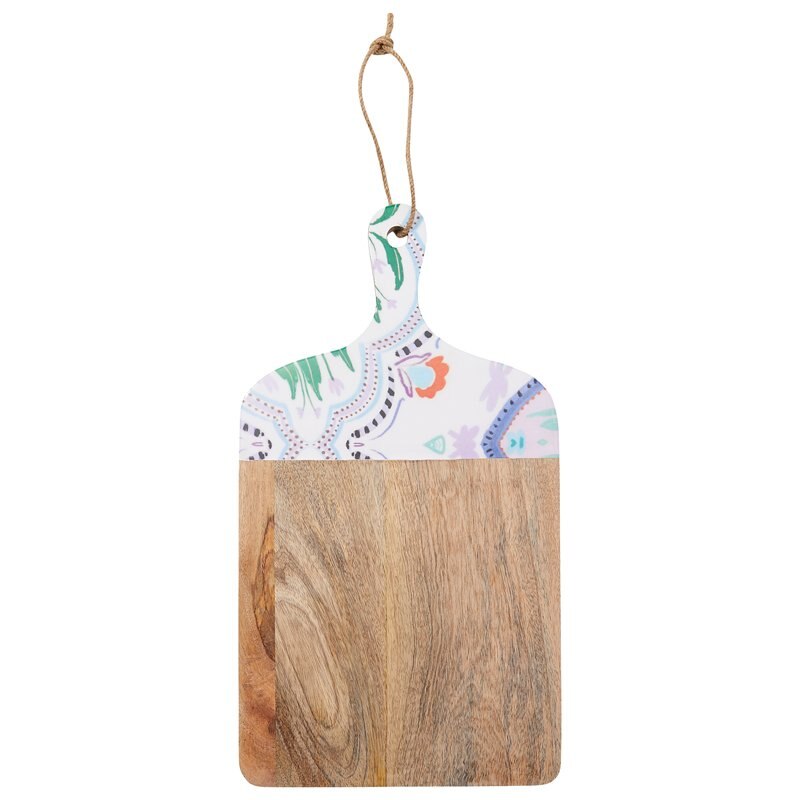 CUTEST CANDLE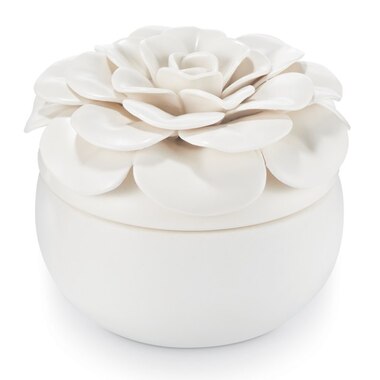 CHEESE & CRACKERS
Cheese can be expensive but it doesn't have to be… it's all in the presentation and the pairings. My favourite goes to is getting flavoured crackers (sundried tomato crackers) with like just a cheddar block or a mozzarella block. Also include some tasty spreads, my all time fav is red pepper jelly goes so well with the block cheeses! This Thai sweet and sour sauce is amazing with Cream Cheese! Add some grapes!
THE SENTIMENTAL GIFT
VERTICLE NECKLACE – the perfect sentimental gift. You can include the kids names, make it a best friend necklace or add some words that mom loves.
THE MOM DESERVES A BEACH BREAK
The Best Beach/Pool side tumbler! – Stays cold and spill free!
TURKISH TOWEL
CACTUS POOL FLOATY
PINEAPPLE POOL FLOATY
MOM JUST NEEDS A BREAK BREAK…WITH WINE
CHIC AND FANCY COASTERS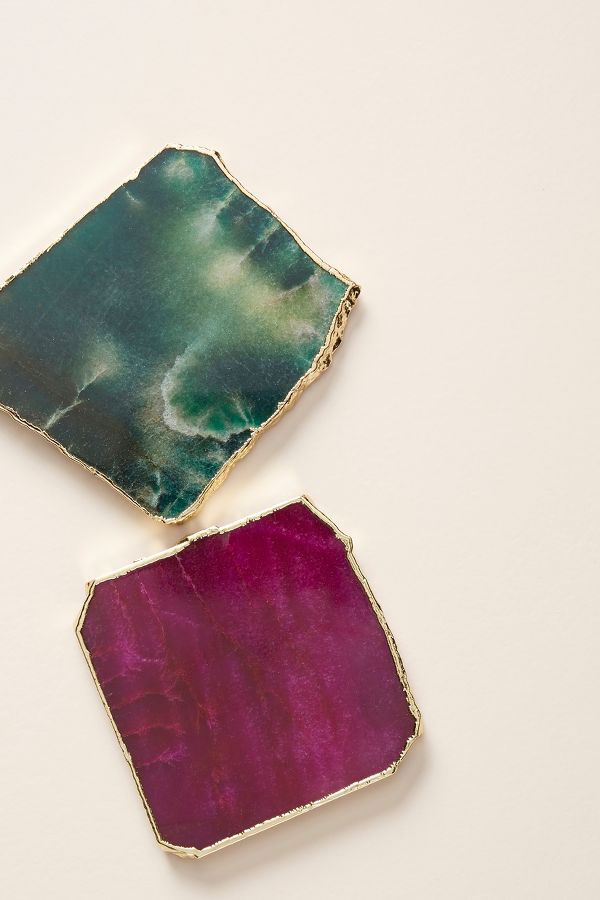 GUZZLE BUDDY – Yes.. this is a glass you put on top of the wine BOTTLE!!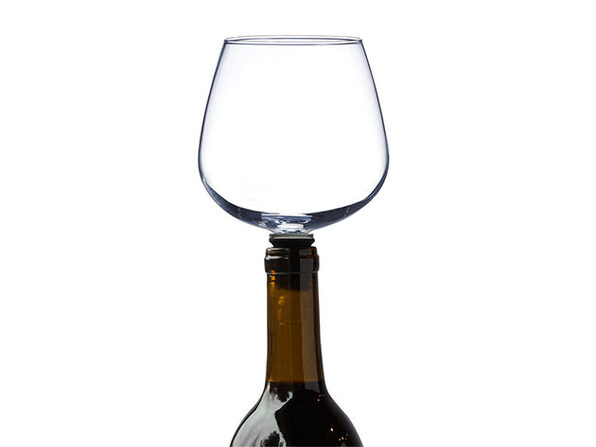 WINE/ or gelato..
Do some snooping in the vine cupboard and check what the most popular wine there is, you could always buy that exact wine or note the type and buy a new one you can try together. Mom doesn't like wine? That's cool get her ingredients to make a smoothie or her fav tub of ice cream!
BATH BOMBS
THE PLANT LADY MOM
CUTEST FLOWER POTS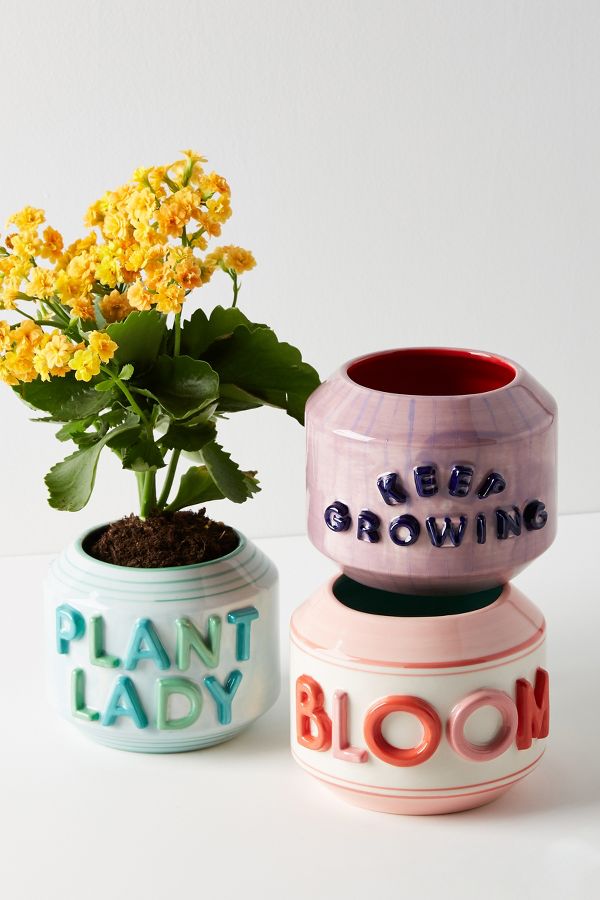 GARDENING GLOVES
Don't forget to include maybe some plants with that!
THE DIY HEARTFELT MOMMY GIFTS
100 reasons
Write 100 reasons why your mom is the best mom ever, ranging from funny to emotional, and put them in a little jar so she has one to read whenever she needs a pick me up.

Montage
Making a video montage filled with pictures of you and your mom through the years is sure to pull on those heart strings of her. I recommend putting a slideshow of pictures and videos together to music (i.e. The Best Day by Taylor Swift)

Home Videos
We all have those home videos on VHS, but not many people still have the ability to watch them. Get those VHS home videos turned into DVD's or onto a USB so you can rewatch them as a family.

Raise your hand if you're having some coat troubles this time of year? ME! I so badly want to retire my winter coat but I know the minute I do this…there will be that one last snowstorm of the season. So in the meantime what to wear when one day is 8 degrees and the next day is a raining 1 degree. Here's a list of amazing, cute, good quality jackets…THAT ARE UNDER 50 DOLLARS! Guarantee there's a coat for every broke girl.
I tried to find coats in stores that are easy to order online from with great shipping and return policies. But also if online ordering is not up your alley these coats can be found in stores that are in big city Canadian malls. Happy Shopping.
JELLY JACKETS
Why cover up such a great outfit with a coat? This one's perfect, you can show off your cute sweater while being very protected from the rain. I have seen these everywhere on all different price scales so here are some that are within everyone's budget.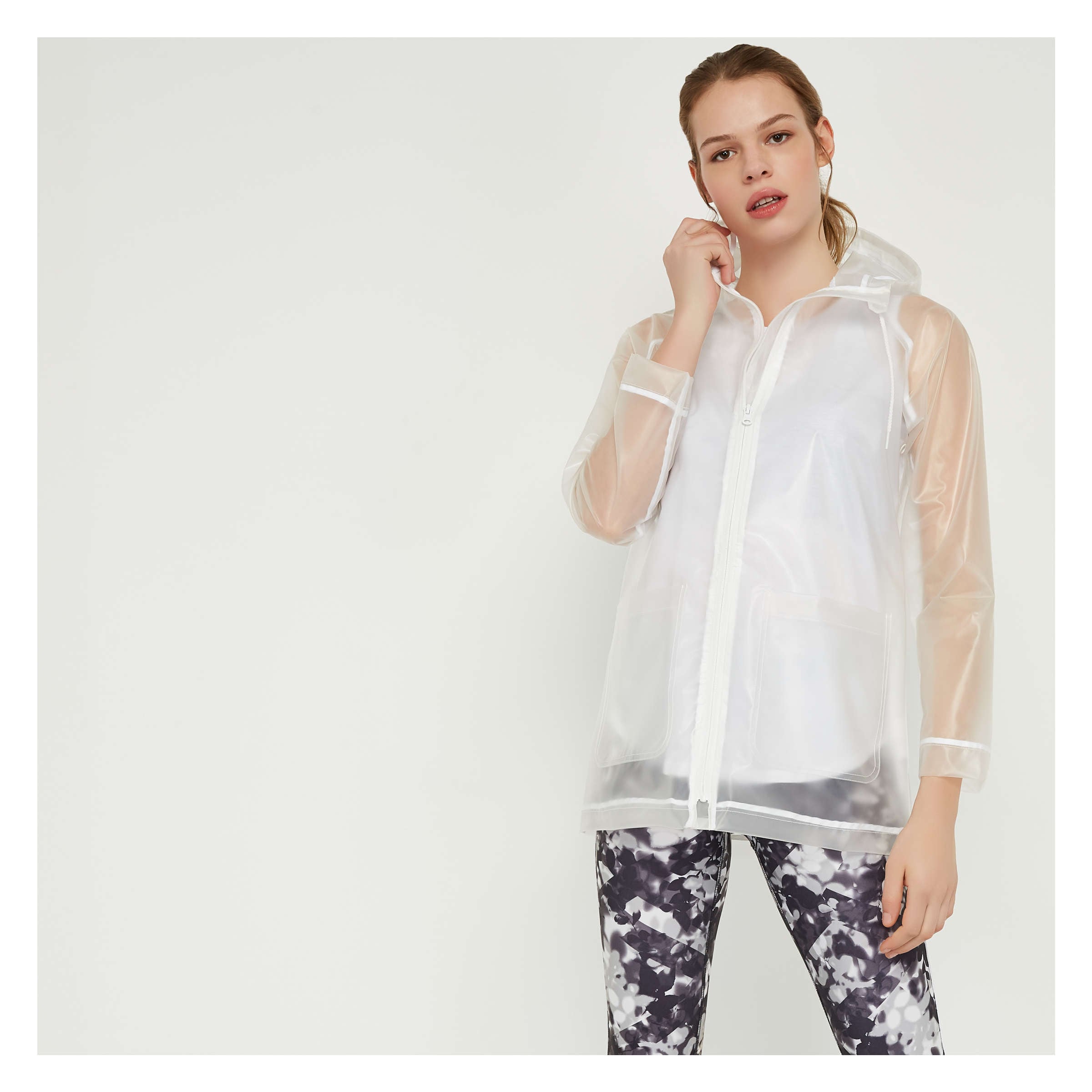 TRENCH COAT
This is a coat staple. Perfect for spring…and fall. Perfect with flats, cute runners, can be dressed up and dressed down. SO chic so versatile. Also who doesn't want to feel like a detective 😉
DENIM JACKETS
LEATHER JACKETS
TEDDY BEAR JACKETS
GIRL BOSS COATS
Stay warm! Stay fun! Stay fresh!
Happy Shopping!
XOX
Jac
Spring is in the air! With new spring fashion comes new spring shoes!! Check out some of our favourite shoe trends for spring and where you can get them!
Mules
Mules have been in the spotlight for a few years now and they're not going anywhere!
Strappy shoes
Taking it back to the early 2000's, these comfy, strappy, sandals and heels are all in.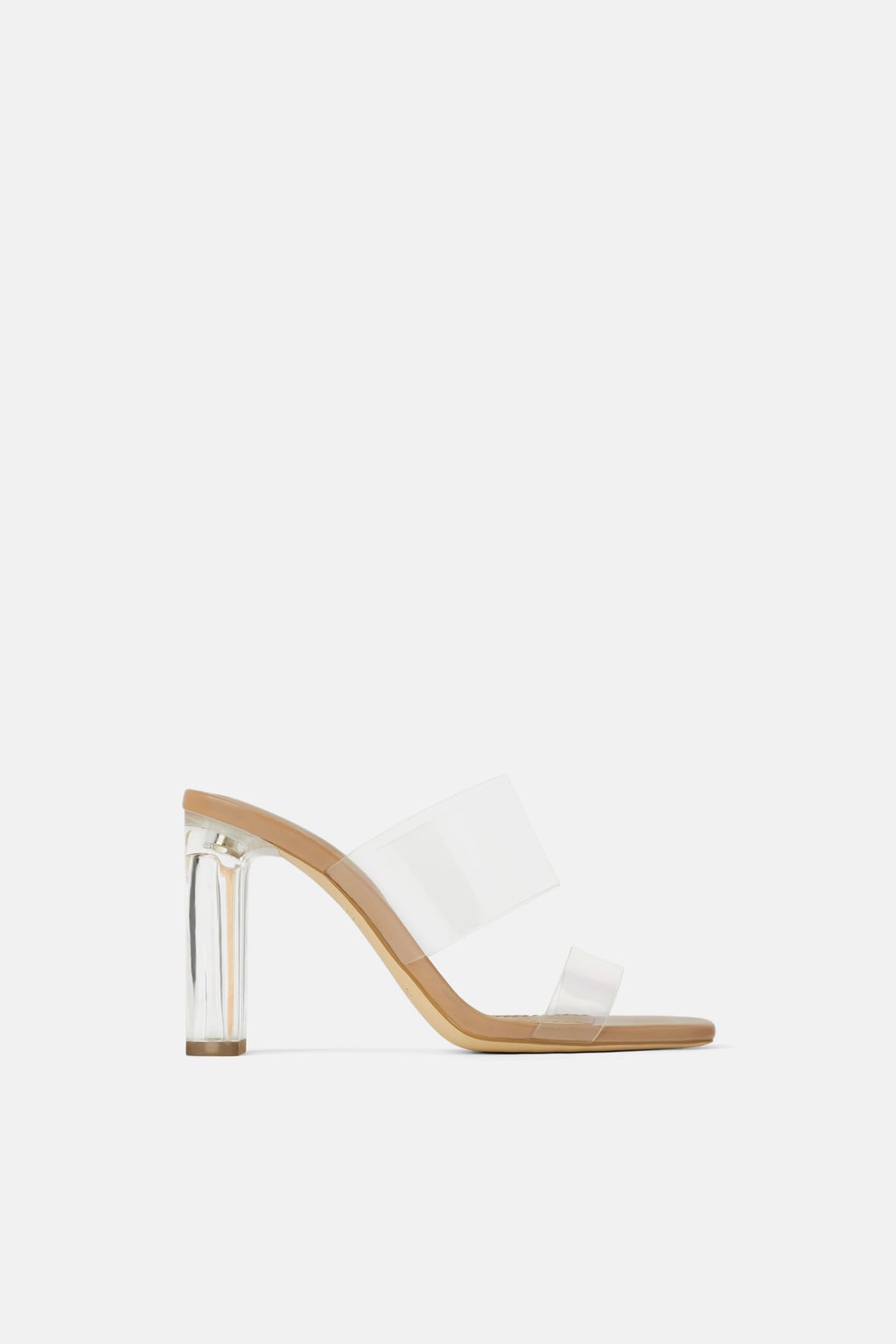 Western boots
Taking it to the wild West, cowboy/western inspired boots will be everywhere on the streets this season.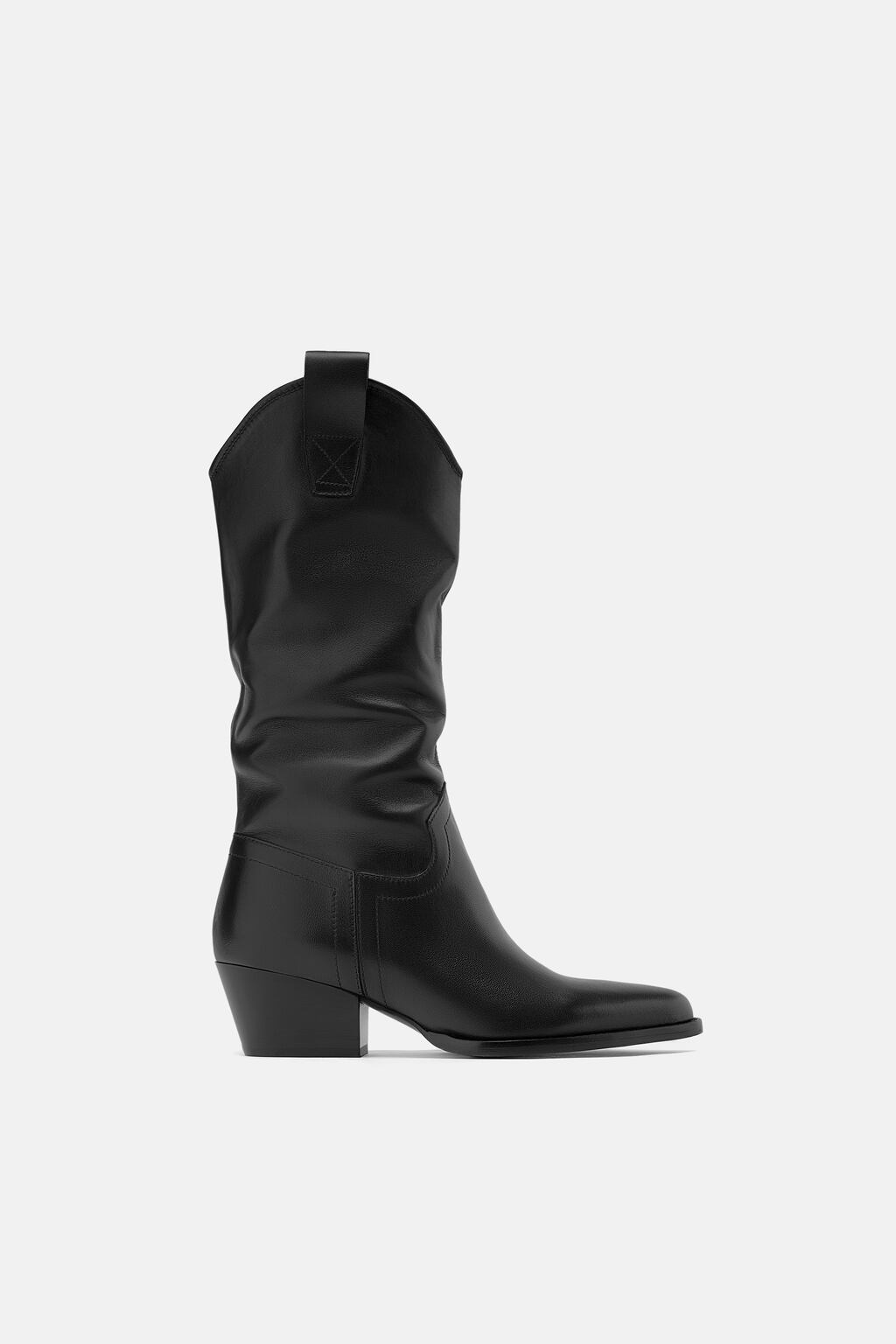 White boots
Keep your winter whites for spring!! White boots are super cute and super trendy.
Snake skin (faux of course)
We've been seeing it on shirts, skirts, dresses, belts, bags…and also shoes!!
Simple sneakers
Although the ugly sneaker trend is far from over, a simple sneak is coming back into the forefront.
Kitten heels
Gone are the sky high stilettos, and in are the comfy, cute, tiny kitten heels.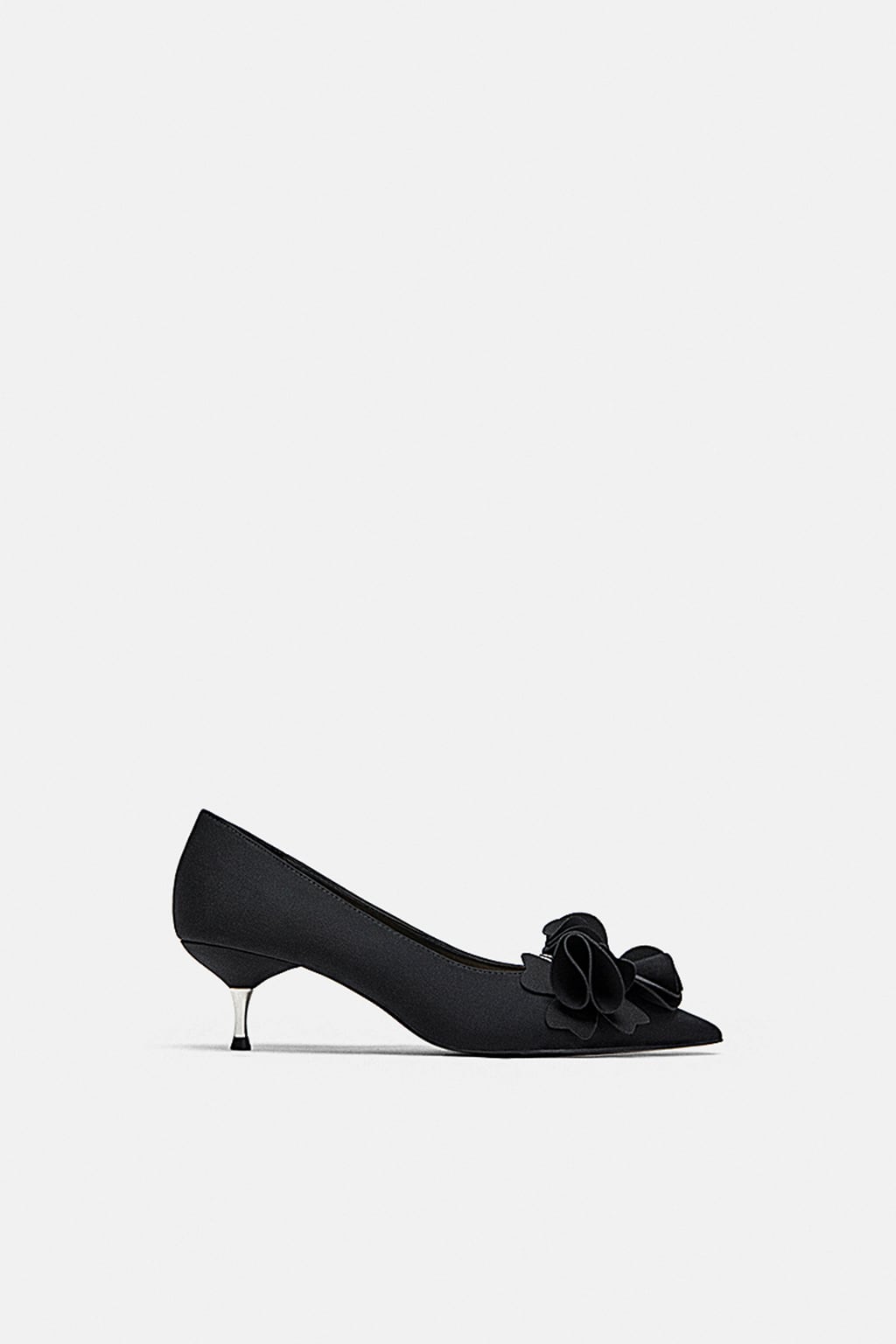 Enjoy your shoe shopping! Love always, Nic.