As anyone who knows me can tell you, I live for everything fashion and everything film and when I can put those 2 things together… well it just brings the brightest smile to my face. I've done a post about some of my favourite fashion moments in films before, but since many of us are spending waaaayyy more time than usual in our homes I thought i'd do one to inspire your loungewear aesthetic. Since we're all living in comfy clothes, why not get some inspo from the characters we know and love. So put on your sweats and let's get started!
Sleepless in Seattle
I hope you know by now that a sweat-suit is the comfiest thing you could put on your body. Take some inspo from Meg Ryan and put on your comfiest pants and coziest sweater. Ps. Tie-dye sweat-suits are very popular right now, so if you get bored try tie-dying a white sweat-suit.
Breakfast at Tiffany's
Classic, one of my favourite movie outfits always, but a big shirt and a sleep-mask is all you really need when there's nowhere to go.
Rachel's outfits
We all look at Rachel for fashion inspiration on the regular, but check out these little numbers for that stay-at-home feel. Although she's outside playing football in the first picture, take off the sneakers and that can easily be worn sitting on your couch. For a still comfy but sliiigghtlly more suitable for outside look, try some big baggy pants and a cute cropped T.
Grease
All of the pj outfits in this sleepover scene should be recreated every night. From Rizzo's big shirt, to Frenchie and Marty's cute little sets, Jan's sweats and of course Sandy's nightgown… all so different and all so great.
Carrie Bradshaw outfits
Well, we all know that Carrie Bradshaw is the queen of fashion, plus writing freelance means she was working from home a whole lot. Check out some jersey tanks, cute pants, a gorgeous silk robe, and as it starts to heat up in May, maybe some cute little sweat shorts!
Nightmare on Elm Street
I'll be honest, I have never seen this movie because I despise horror movies, however we all know this iconic Johnny Depp 'fit, and I would love to recreate it today. Comfy pants, cropped jersey… the only way to be right now.
Rear Window
Feeling luxurious? Take a page out of Grace Kelly's handback from Rear window and throw on a glamorous nightgown and a dashing sheer robe on top. You'll feel like you could walk into a gala, but you're just lounging around living your best life.
The Royal Tenenbaums
Chas Tenenbaum is the king of the matching Adidas tracksuit. You can look fly and also like you're going on a run… in the 80's. Any kind of sporty tracksuit is a great go-to when sitting indoors all day.
I hope our friends in film serve as some loungewear inspiration. Remember, while you may be spending the day on your couch, what you wear can really improve your mood! So stay comfy, cozy, and cute as hell! Comment or dm to let us know about your fashion feed during this time!
Love always,
Nic
Raise your hand if you're having some coat troubles this time of year? ME! I so badly want to retire my winter coat but I know the minute I do this…there will be that one last snowstorm of the season. So in the meantime what to wear when one day is 8 degrees and the next day is a raining 1 degree. Here's a list of amazing, cute, good quality jackets…THAT ARE UNDER 50 DOLLARS! Guarantee there's a coat for every broke girl.
I tried to find coats in stores that are easy to order online from with great shipping and return policies. But also if online ordering is not up your alley these coats can be found in stores that are in big city Canadian malls. Happy Shopping.
JELLY JACKETS
Why cover up such a great outfit with a coat? This one's perfect, you can show off your cute sweater while being very protected from the rain. I have seen these everywhere on all different price scales so here are some that are within everyone's budget.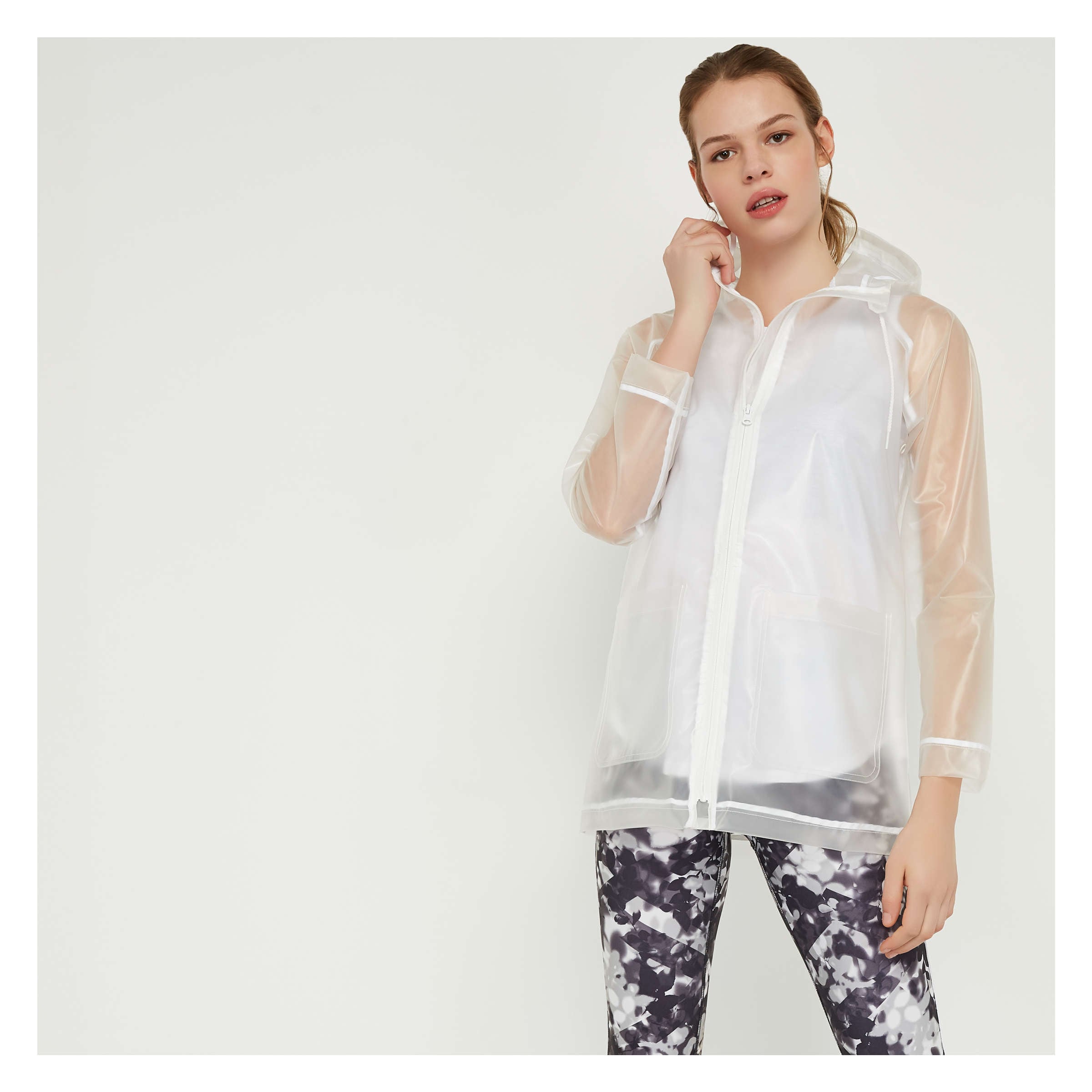 TRENCH COAT
This is a coat staple. Perfect for spring…and fall. Perfect with flats, cute runners, can be dressed up and dressed down. SO chic so versatile. Also who doesn't want to feel like a detective 😉
DENIM JACKETS
LEATHER JACKETS
TEDDY BEAR JACKETS
GIRL BOSS COATS
Stay warm! Stay fun! Stay fresh!
Happy Shopping!
XOX
Jac
Spring is in the air! With new spring fashion comes new spring shoes!! Check out some of our favourite shoe trends for spring and where you can get them!
Mules
Mules have been in the spotlight for a few years now and they're not going anywhere!
Strappy shoes
Taking it back to the early 2000's, these comfy, strappy, sandals and heels are all in.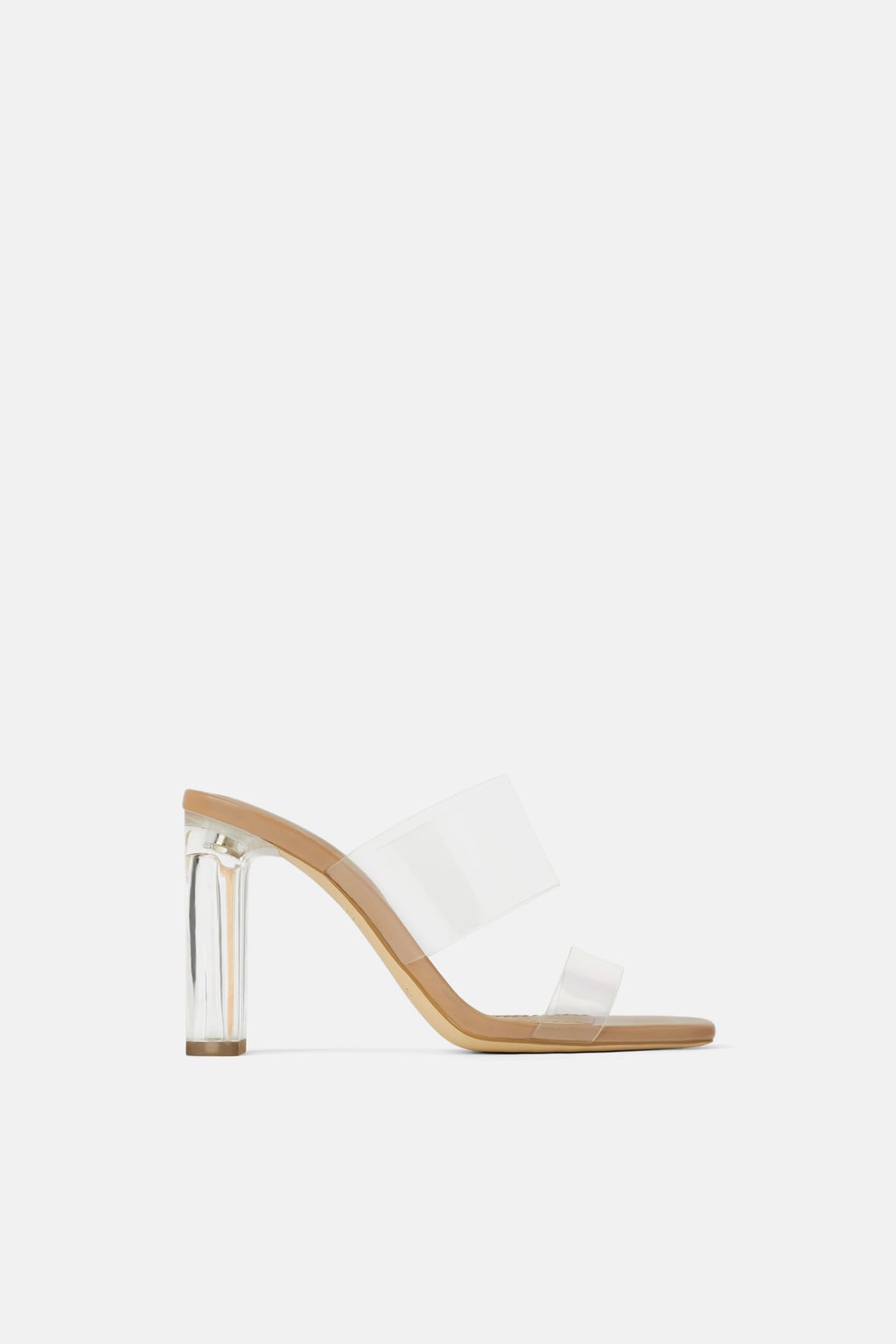 Western boots
Taking it to the wild West, cowboy/western inspired boots will be everywhere on the streets this season.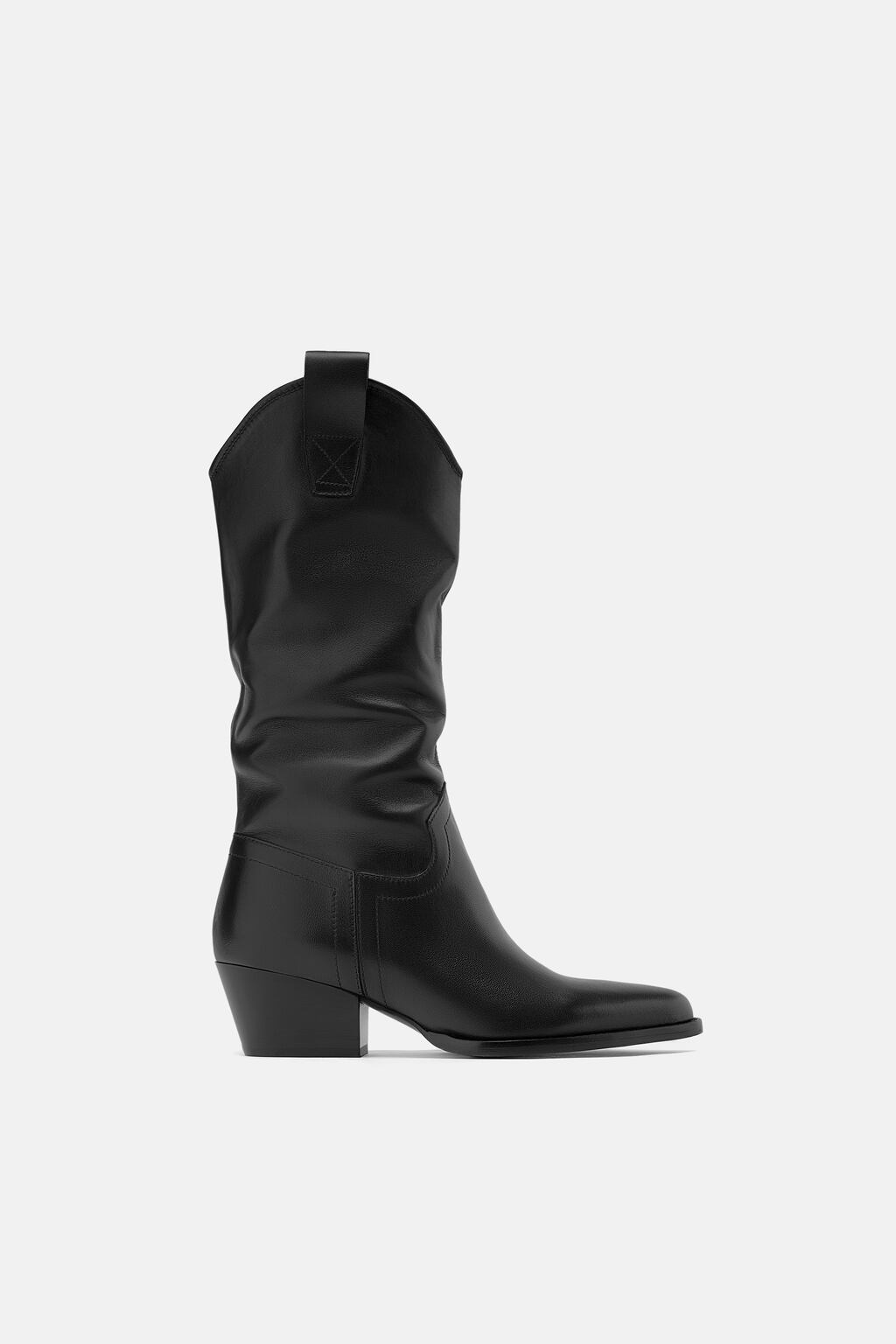 White boots
Keep your winter whites for spring!! White boots are super cute and super trendy.
Snake skin (faux of course)
We've been seeing it on shirts, skirts, dresses, belts, bags…and also shoes!!
Simple sneakers
Although the ugly sneaker trend is far from over, a simple sneak is coming back into the forefront.
Kitten heels
Gone are the sky high stilettos, and in are the comfy, cute, tiny kitten heels.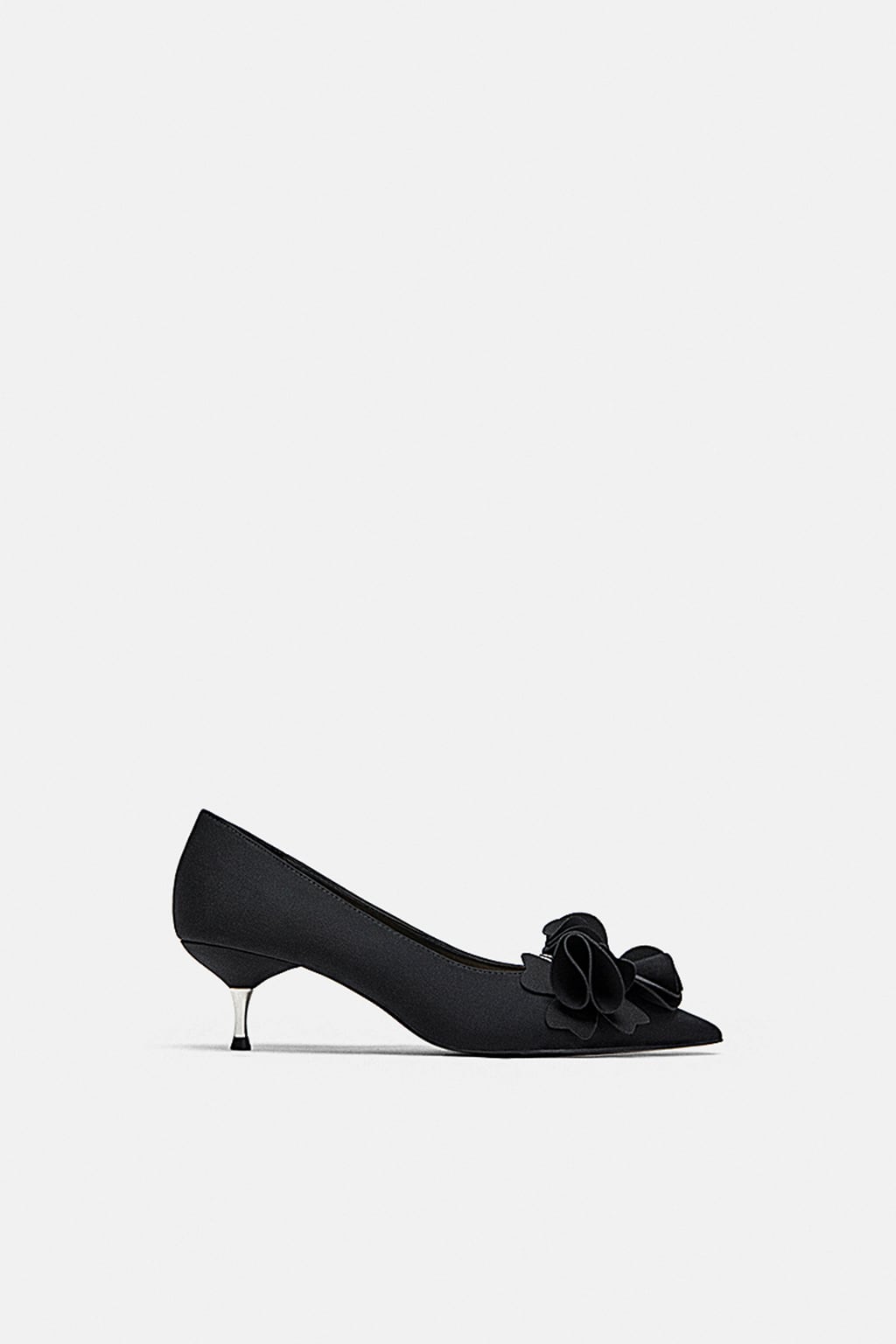 Enjoy your shoe shopping! Love always, Nic.
It is officially spring! And although it may not feel super warm outside yet, I spend this time trying to summon the heat with my wardrobe. I love spring for the staples of white sneakers, pale pinks, and florals (groundbreaking…). This year we saw a ton of trends on the run way that will be popping up all over our social media feeds soon, so I decided to highlight some of my favourite and where you can get them without spending a fortune !
1. Yellows!
Yellow is a super popping colour this year (as is lavender, but I prefer yellow). Whether its deep, pale, rich etc this colour is bright, sunshiny, and everywhere. Where it in a skirt, in a shirt, or a pair of jeans or dress pants! Below are some of my faves.
https://www.zara.com/ca/en/pleated-skirt-p03067151.html?v1=12506730&v2=1180424Tee

https://www.everlane.com/products/womens-ctn-raglan-tee-paleyellow?collection=womens-tees

https://www.urbanoutfitters.com/en-ca/shop/uo-ava-polka-dot-cowl-neck-slip-dress?category=dresses&color=072&type=REGULAR
2. Hair clips and head bands

Pearled, rhinestone, suede, you name it! Your old school Blair Waldorf headbands are back, along with decorated hair clips, which I think are pretty and add to any outfit.
https://www.urbanoutfitters.com/en-ca/shop/clarissa-padded-headband?category=headbands-hair-ties&color=061&type=REGULAR
https://www.urbanoutfitters.com/en-ca/shop/rhinestone-flip-clip-hair-set?category=headbands-hair-ties&color=068&type=REGULAR
3. Suits
Either crayon-box coloured suits or neutral suits, these ensembles are fabulous. Not only are the super duper on trend, but they are perfect for the office, and are now being worn casually! Pair them with a heel, a flat, or a sneaker!
http://www.topshop.com/en/tsuk/product/clothing-427/suits-co-ords-4062329/jacket-and-pelmet-skirt-suit-8517890?bundle=true
https://www.zara.com/ca/en/blazer-with-pockets-p02125691.html?v1=8369107&v2=1180452
http://www.topshop.com/en/tsuk/product/clothing-427/suits-co-ords-4062329/smart-suit-8488806?bundle=true
4. The Stick of Butter look
This look was pretty popular in winter too but it doesn't look like it's going anywhere. The stick of butter looks refers to wearing an outfit made up entirely of neutrals, like a…you guessed it…stick of butter! Wear this in the suit form or in a more casual attire. To go along with this, the cargo trend is huge!
https://www.zara.com/ca/en/cargo-jogging-pants-p05039027.html?v1=8707655&v2=1180429
https://www.everlane.com/products/womens-wide-leg-chino-stone?collection=womens-bottoms
5. Strappy heels
We are back to the year 2000. Little strappy sandal heels are everywhere and I am here for it. On the cooler days, you can wear these with some trendy socks, and as it gets warmer they are perfect just as they are.
http://www.topshop.com/en/tsuk/product/shoes-430/darla-strap-mules-8501054
https://www.zara.com/ca/en/mid-height-heeled-elastic-strap-sandals-p12326001.html?v1=7887743&v2=1180335
Those are my top 5 this season but there are lots of other trends I am enjoying! Snake skin, mules, white leather boots (have some I want to wear with every outfit.

Love always, Nic
Here are my packing tips for your next trip!! Most of my vacations involve a giant backpack, but these still work if a suitcase is more your style. I wish I could say I can afford to bring 3 suitcases worth of stuff (because that's what I want to do) but I can't, so I usually try and stuff it into a carry on! Hope these help you pack for your adventure 🙂
For as long as I can remember I have been addicted to watching movies, and as I aged that obsession with movies became a passion for the study of film. Not just enjoying a movies plot line (I tend to lean towards the stereotypical romantic comedy) but the symbolism, the set design, the meaning and use of specific camera angles, and of course, the costumes. (more…)
Sometimes, it's hard to shop and not spend all your savings in a day. It's pretty easy to find good shops online (Asos, Missguided, etc) but unfortunately, I am not a huge fan of online shopping (things never quite fit properly). Here are my favourite, physical stores, with good deals and inexpensive clothes, keeping with quality.
Getting creative with your wardrobe is always fun, but there are some things it's always good to have. They're versatile, simple, and basic, but also necessary and attractive. Here are 15 closet staples you should always have on hand. (more…)