2020 has not been an easy year. From a lot of tragedy amongst my friends and family, to the global pandemic, and so much more, I've learned a lot. I wanted to share some of these lessons, perhaps they will help guide you into the second half of this year.
1. How to grieve
As I mentioned, this year has been full of tragedy. I've lost 3 people who were very very close to me and my heart in some really terrible ways. Prior to this year I'd been fortunate enough to have suffered very few losses. While anyones passing is sad, none have had the overpowering impact of the amount of loss this year, and for the first time I really had to learn how to grieve. Accepting the fact that I have family members who will no longer come to Christmas dinner, that I have a roommate who's room sits empty and who isn't coming home every evening. It's a lost presence, and it's a lot to deal with. But grieving is not a linear process, you have to take it day by day, and eventually you will laugh again, and eventually that will feel okay.
2. To forgive
It's cliché to say, but you never know when it's the last time you'll see somebody, even if it's because the world goes into quarantine for 4 months. It's important to forgive, maybe not forget, but forgive the people who matter to you – you might always regret it if you don't.
3. Who is helping my life and who is hindering it
When you can't see anyone for months, you start to realize that the people you would be happy to continue not-seeing probably don't need to be in your life. This doesn't go against forgiving, you can still forgive others for the wrongs they've done, but you don't have to remain friends with someone if they aren't adding any value to your life.
4. How to interior decorate on a budget
I am lost without a project, and much of my house hasn't been updated since the 70's. Sooo I've been decorating! I'll be posting a before/after video of one room in my house soon, but just adding fresh paint and putting art on the walls can go a loooong way. Shop HomeSense, Winners, Value Village, leftover paint, Habitat for Humanity, trust me – you'll find some awesome stuff.
5. How to spend time with yourself
Extrovert should be my middle name. I thrive around other people, and being alone with myself can be kind of draining for me. But obviously quarantine has forced many of us in that direction, and I'm learning to spend time with myself and have fun with it too! Taking up new hobbies, working on projects, reading, or just watching TV.
6. That it's okay to relax
Closely related to my last post, I'm trying to learn that it's okay, actually it's healthy, to take time to just relax and not be working on something (See my post on Hustle Culture for more)
7. To count my blessings
With all of the bad that has happened this year, it's been easy to focus on the negative, and continue with the narrative that nothing in my life is going well or without struggle, but it's really all in perspective. Each day I count my blessings, even after the hardest or the worst of days. I may ask for reasons or guidance, I'm not always smiles and happiness, but even when I'm in a rough place, lost and confused, I have to be thankful for the blessings I'm given every single day.
8. To keep learning
I signed up for Masterclass at the start of the pandemic, so I could continue learning new skills while stuck at home. It's really great and I do enjoy learning from real, successful professionals. It's also important to continue to learn about yourself, your emotions, your privilege, and so on. The Black Lives Matter movement has really taken a stand this year, and I want to continue learning about the systemic racism felt by both Black and Indigenous people in our country, so I can understand how to better myself and help become an ally.
These are my lessons of 2020 so far, I know there will be many more to come. All I can hope is that with each experience this year brings, I continue to get up each morning with the intent to learn and grow.
Love always,
Nic
Let me start by saying I am very grateful to live in country where so many people have come together (figuratively) to help protect our people, and that we have such incredible people on the frontlines everyday risking their health for us. While we do our part by staying at home, we are fortunate enough to have funding for those who have been laid off during this time, a hardworking healthcare system, and the luxury of having food delivered right to our doors.
Though we should all be appreciative of these things, we are living through a very stressful time and staying home 24/7 is not only proving to be quite difficult for many, but it can be tricky to keep yourself from becoming anxious and a struggle to feel any degree of normalcy. I'm hearing a lot of people say that this time should be used to do something big that you always put off, like start a business or make a huge life change, but I disagree. That's great if you have the energy to do so, but this isn't our norm, and it makes sense to be unsure of what to do with yourself at this time and to take it day-by-day.
So here is a list of what I have been doing to keep those evenings and weekends busy, and keep myself (extroverted, desperate for social interaction, lost without a million things on-the-go) calm and… less grumpy.  
Daily workouts
I mean, if we have the time… why not get fit? Working out, even when not in quarantine, helps me feel like I'm doing something that's just for me, since a lot of days it feels as though all my energy is going towards helping the company I work for or into a show. Both of these things I love doing but it's nice to take some time just for me, while still doing something good for my body and my health. Plus, working out increases my productivity and boosts my energy.
Keeping a schedule
I'm sure you've heard this a million times, but keeping a schedule helps so much. Otherwise, it's easy to sleep in until 12 and be up until 4, while feeling as though you accomplished nothing in those hours.  Luckily, I'm able to work from home during this time which means I  have to stick to a bit of a schedule anyway, but even while working it's important to start your day on time with breakfast, take a lunch break, and finish work when you're supposed to.
Getting dressed
The first week of quarantine I woke up, picked up my laptop, and remained in bed in my pyjamas the entire day. I might have changed into a different pair of pyjamas when I went to bed but that's all. It's amazing how much better I feel after putting on some real clothes, even if It's just leggings and a t-shirt.
Creating goals
Even though it's not necessary for anyone to be at their most productive during a pandemic, I did feel like I was losing my mind a little knowing there was so much I could be doing and instead pressing play on another episode of Schitt's Creek.  So, I made a list of goals I want to achieve during this quarantine time. It's nothing huge, really revolving around things I want to get done around the house, practicing for a vocal exam, and getting in more reading!
Houseparty app
If you don' t have the Houseparty app yet, I recommend! It's an easy way to hold group FaceTime-like chats and provides fun games you can play with your group. Plus, the app will notify you whenever one of your friends is "in the house" so you never miss an opportunity for some virtual social interaction.
Walks
I'm assuming everyone has been taking walks, but if you haven't been, they are definitely important. Fresh air and sunlight do wonders, and I believe getting some outside-time everyday is crucial in raising your spirits during this time.
Cooking meals I enjoy
A lot of the time I find myself too busy to make lunches/dinners I really enjoy and instead just go for what's quick and easy. Now that I have time, I'm finding new recipes and enjoying food I love. I have also recently been trying to go gluten-free, so trying new gf recipes is challenging but rewarding.
Hygiene
I'm not going to lie, at the start I didn't shower for approximately 5 days. It's pretty gross, but ensuring I keep up with washing my face and showering regularly is small but has a huge impact. Taking a shower can really bring you back to life when you're in a slump.  
Dance!
Dance is my background, so I do it whenever I can. I dance out my emotions when they are overwhelming, I use it as a workout, and it's a sure way to pump myself up. Sometimes I try my own choreography, sometimes tutorials, but often you'll find me just dancing around my room for fun to get some endorphins flowing and keep me smiling.
I hope these little things help you cope with what's going on right now. I know a lot of people have been getting into mediation, taking up new hobbies like knitting or baking, or just using this as an opportunity to unwind. Please let us know anything you've been doing to help you cope by commenting or shooting us a message on Instagram.
Love always,
Nic
Whether looking for a fun date idea or a day with your friends or fam, Fall is full of cute and fun things to do, without breaking the bank! Give a few of our faves a read and let us know what you think 🙂
Apple picking
Obviously apple picking is key to a good Autumn season. There are tons of places around Toronto to pick some yummy apples, try some baked apple goods, and get those insta-worthy pics.
Pumpkin patch
Check out one of the GTA's many awesome pumpkin patches. Often complete with corn mazes and pumpkin treats, BlogTO has a great list of them here.
On in Milton until November 3, go on a tour of over 5000 incredibly carved Jack-o-lanterns!
Make pies
Everyone loves pie, and sure they are great all year round, but fall is pretty much pie season and we all know that. Make a delicious pumpkin pie or a glorious apple crumble. It's fun and delicious.
Carve Pumpkins
Once you're done picking your pumpkins from the patch, and you've been inspired by the Pumpkins After Dark, why not take a crack at it yourself! Go with a basic smiley and triangle eyes, or try something more advanced and use a stencil. Make sure to lay down some newspaper – this gets messy!
Watch a Halloween movie
There's nothing better than curling up with your date or your gals on the couch to watch a good Halloween movie. If you're not into scary movies at all (like me) check out our list of Non-scary Halloween movies!
Haunted walk or tour
A haunted walk or tour is a GREAT way to get into the Halloween spirit this fall. They have them throughout Toronto and also in lots of other parts of the GTA such as Hamilton and Niagara.
Coffee shop
This is basic, but one of my favourite things to do in fall is discover new coffee shops to sit and either work or read in (actually that's what i'm doing right now!). Grab a magazine or your latest gossip and discover your local coffee shops with your peeps.
Friday Night Live @ the ROM
From October 4 to November 29, the ROM comes alive on Friday nights. With music, food, and some hella cool themes, for $20 you can spend a Friday night like never before.
Nuit Blanche – October 5
Nuit Blanche is an all night art show throughout the entire city that happens every year in October, and it's awesome!! Grab a group and a jacket and walk through the city's coolest art exhibits. It's free and so so fun.
Stratford festival
A little bit out of the city, head up to Stratford for the Stratford festival to see some awesome shows.
Bonfire
Both free and fun, Bonfire's are a classic fall activity. Make some s'mores, drink some boozy hot apple cider, and enjoy.
Rocky Horror Picture Show
Whether you want to see it live at Lower Ossington Theatre or Hart House theatre, or watch the movie at Hot Docs, Rocky Horror is a classic Halloween/fall flick full of interactive moments and iconic songs.
Walk in the park
Yes, you can walk in the park any time of year, but fall is particularly beautiful. Head over to one of the city's many many parks to see the gorgeous red and orange leaves as they change colour before your eyes.
Legends of Horror at Casa Loma
A little more on the pricy side if you're looking to splurge ($40) is the Legends of Horror haunted house at Casa Loma. Walk through the gorgeous castle grounds as they become haunted and creepy. Though it's $40, the hour long haunted trip is worth it.
Hopefully this list served as some inspiration to start your fall bucket list. Happy haunting everyone!
Love always,
Nic
Summer is my favourite season (followed very closely by fall) and I ALWAYS want to do as much as I can in the short few months we have. The problem is, it can get expensive. Between weekend trips, patios, summer clothes and so on, as the temperature rises my bank balance lowers. If you want to make the most of summer without breaking the bank, here are some awesome cheap (and free) things to do!
Movies in the park
Bike trails
The beach
Make Sangria and have your own patio party
Cheap concert tickets all over the city
Free street festivals
Nature hikes
Shakespeare in the park
Roller-skate the boardwalk
Try as many ice cream places as you can
Picnic in the park
Farmers markets
Stargazing
Lawn concerts at Budweiser – you can get inexpensive tickets to so many shows, plus the lawn is the most fun place to sit!
Buy the Toronto pass – its $100 dollars but it's good for 9 days and includes admission to CN Tower, Ripleys, the ROM, & so much more.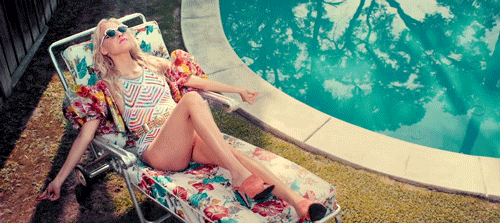 Love always,
Nic
Shopping for Mom can be hard! But now it can be easy! Pick your type of mom and click click and buy! These are all gifts under $50 but are also so thoughtful. You can pick and choose which category you want or get them all together and make a cute little basket. Remember for Mom's it's the thought that counts 😉
THE KITCHEN LOVIN MOM

Heads up this is not for all moms. Some moms may find this extremely helpful and thoughtful while others may not……if you are not sure then maybe this is not the basket for her.

SPICE CONTAINER – I am blown away! This looks like it could be a life changer for that mom always trying new recipes.
HIMALAYAN SALT PLATE – ok.. this sounds cool and easy way to salt up an appetizer
SASSY DISH TOWEL
CHAR-CUTE-REY BOARD MOM
DECORATIVE CUTTING BOARD – place some cheese and crackers on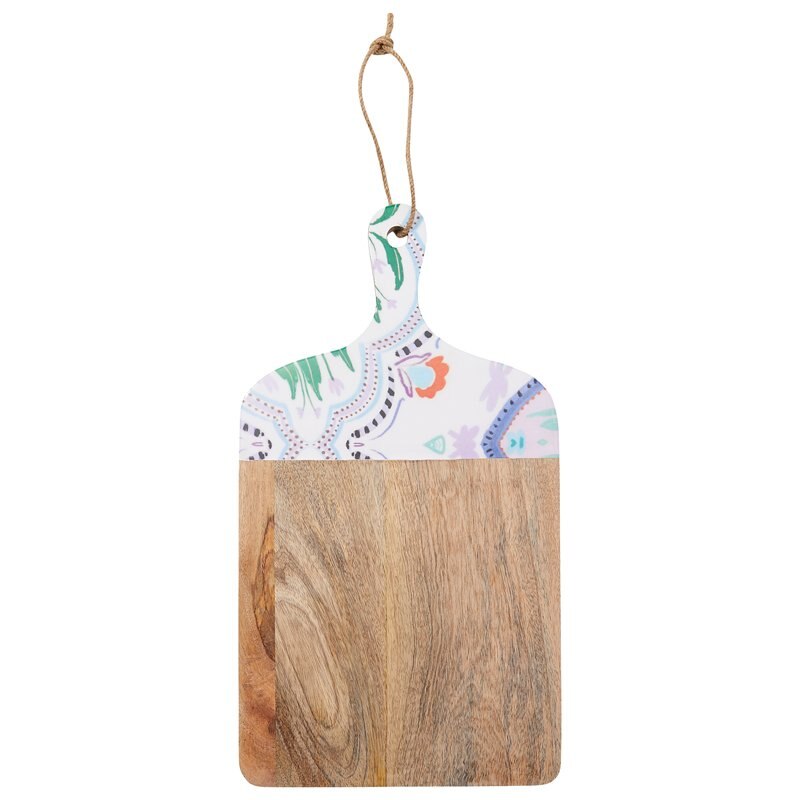 CUTEST CANDLE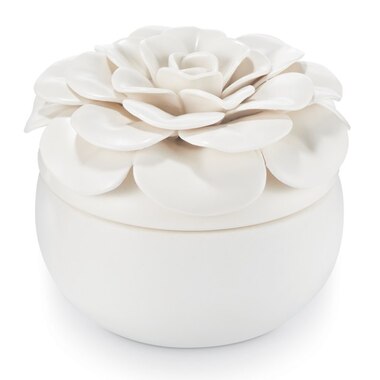 CHEESE & CRACKERS
Cheese can be expensive but it doesn't have to be… it's all in the presentation and the pairings. My favourite goes to is getting flavoured crackers (sundried tomato crackers) with like just a cheddar block or a mozzarella block. Also include some tasty spreads, my all time fav is red pepper jelly goes so well with the block cheeses! This Thai sweet and sour sauce is amazing with Cream Cheese! Add some grapes!
THE SENTIMENTAL GIFT
VERTICLE NECKLACE – the perfect sentimental gift. You can include the kids names, make it a best friend necklace or add some words that mom loves.
THE MOM DESERVES A BEACH BREAK
The Best Beach/Pool side tumbler! – Stays cold and spill free!
TURKISH TOWEL
CACTUS POOL FLOATY
PINEAPPLE POOL FLOATY
MOM JUST NEEDS A BREAK BREAK…WITH WINE
CHIC AND FANCY COASTERS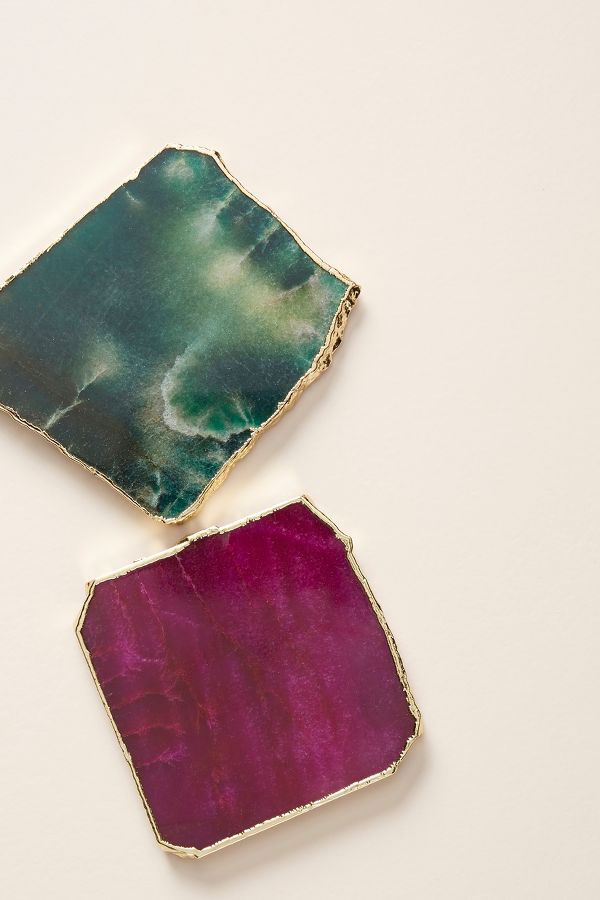 GUZZLE BUDDY – Yes.. this is a glass you put on top of the wine BOTTLE!!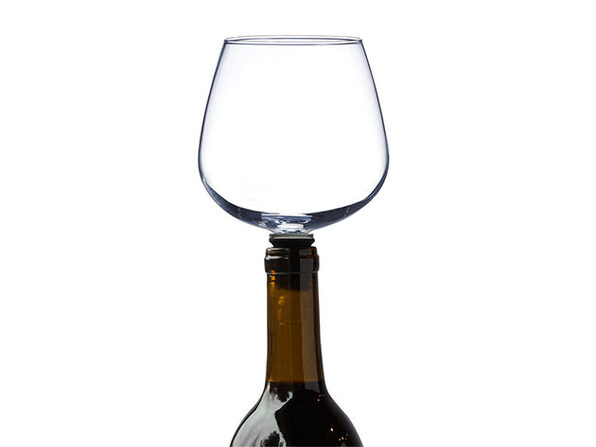 WINE/ or gelato..
Do some snooping in the vine cupboard and check what the most popular wine there is, you could always buy that exact wine or note the type and buy a new one you can try together. Mom doesn't like wine? That's cool get her ingredients to make a smoothie or her fav tub of ice cream!
BATH BOMBS
THE PLANT LADY MOM
CUTEST FLOWER POTS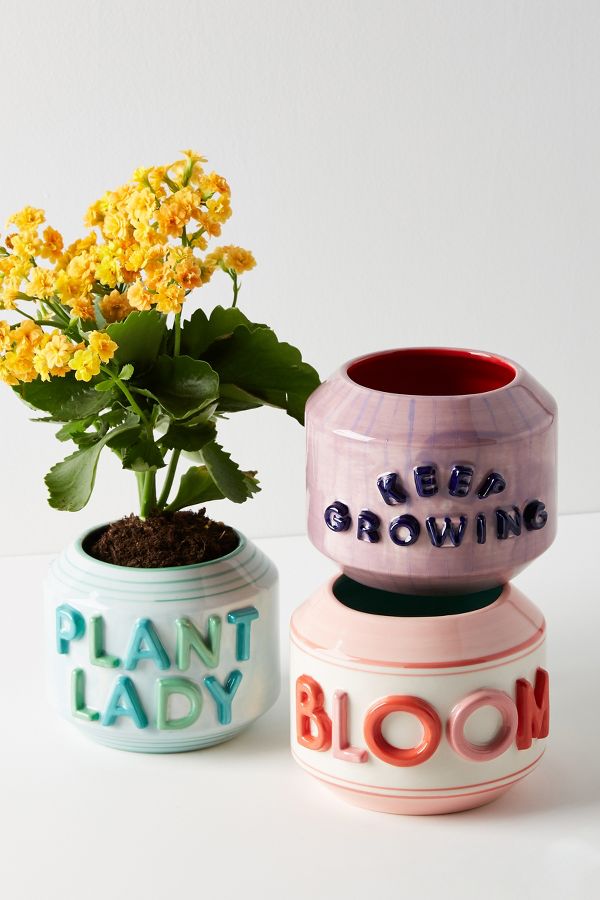 GARDENING GLOVES
Don't forget to include maybe some plants with that!
THE DIY HEARTFELT MOMMY GIFTS
100 reasons
Write 100 reasons why your mom is the best mom ever, ranging from funny to emotional, and put them in a little jar so she has one to read whenever she needs a pick me up.

Montage
Making a video montage filled with pictures of you and your mom through the years is sure to pull on those heart strings of her. I recommend putting a slideshow of pictures and videos together to music (i.e. The Best Day by Taylor Swift)

Home Videos
We all have those home videos on VHS, but not many people still have the ability to watch them. Get those VHS home videos turned into DVD's or onto a USB so you can rewatch them as a family.

Single Girls + Wine + Valentine's Day = MOVIE NIGHT

The equation is simple but picking the movie might not be. Here's a few movies to help you narrow down your choices! These are hand picked and will be watched with our hands in a bowl of popcorn!

Back with the Ex
interesting… Reality show onNetflix
IBIZA!!
LADY LIKE
SET IT UP!
LOVE AND HONOR
EAT,PRAY LOVE
THE TOURIST
WOLF OF WALL STREET
THIS MEANS WAR
SLUMDOG MILLIONAIRE
MR & MRS SMITH
MANHATTEN LOVE STORY
THAT AWKWARD MOMENT
IN A RELATIONSHIP
or you could just spend hours watching trailors…
xoxox enjoy…. 😉
We all know hosting a party can really add up!! Buying food, booze, and decorations isn't cheap. Here are my tips and tricks to save that money and still host the BEST CHRISTMAS PARTY EVER !!!!
Food and Drink
Make it a potluck  (mainly appetizers)
Pick cocktails that can use cheaper liquors or make the event BYOB
Base your foods around ingredients that are in season to save grocery money
Cook small things instead of buying food
Atmosphere
Use what you already have decoration wise
If you don't have a lot of Christmas decorations, you can DIY tons of them!!
Do either Kris Kringle or cookie exchange instead of gift giving
Use cheap Christmas dollar store plates for a pretty but cheap alternative to china or glass (and easier clean up too!)
Create some free Christmas themed games such as pin the nose on the reindeer or Christmas movie trivia
Extra tips
Stick to a budget and list out what you need to buy before you go out to avoid wasting money
Don't give a fancy invite. Not sure if people really send invitations to these anymore, but if so, e-vites or Facebook events will save you a lot of money and time too!
The Perfect Gift! It may sound impossible but I promise it's out there. I don't mean to brag but I've mastered a method that gets the perfect gift every time. I'm not gonna lie it does take effort and some thinking but that's what makes it perfect… the thoughtfulness that you put into the gift. ( LOL that's cheesy…let's just get into it)
I have major categories I like to follow when I think of gifts I can buy for someone. These categories can fit anyone you're buying for…Grandma, best friend, boyfriend and I like to cross some off right off the bat depending on the person.
Here are my categories:
Clothes

Shoes (slippers)

Jewelry

Electronics (tones of phone accessories out there to make everyone's life that much easier)

Hobbies (are they into Yoga? Golf? Tennis? Baking?)

Cosmetics

Memorabilia (sports fans? Tv show fans? – one tree hill or friday night lights)  
Know What's Out There
When I'm buying for a specific person, I think of my categories and I immediately cross out some categories so I narrow down the search for the perfect gift. For my mom… I know she's not in need of any more jewelry, and definitely not electronics because she's overwhelmed by the electronics she already has, so adding to it would not be the perfect gift. So even though a google home is a popping gift in recent years it's still not something that she would find useful. Cosmetics I'm going to cross out because she likes to buy her own (so that she can get the Sephora beauty insider points 😉 but if say an eyeshadow palette is what she wanted I would check what's out there and then investigate as I like to call it, which would be the listen and pay attention step. See what kind of palette's she already has, what colors she likes/wears? Or if she wants a palette for special occasions…Know what's out there is important so that you have an idea of what your working with and the price range. Trust me the bells will ring faster when your at the listening stage if you know what's out there. This is just a quick scroll on the internet or a walk around the store. 
Listen Listen Listen
Listen to them when they speak because they will subconsciously give you hints. For Nicola's birthday I got her a small pair of dainty earrings because I knew she wanted to start wearing more earrings but didn't like them being too big and bulky so that's what I went searching for. Also listen closely if the person you are buying for has ever complimented something you are wearing or doing. Earlier last month I went hiking with my mom and she complimented my long sleeve athletic shirt and guess what she's getting for Christmas…her own cute long sleeve shirt for cold hikes or to layer for skiing. When she's warm and stylish on the hills she'll think of me 😉
Pay attention
You may be thinking that listening is the same as paying attention well yes they go hand in hand. Once you have that hint like the earrings or the long sleeve active shirt you gotta observe…what's their style? Do they like geometric shapes? What colors? Are they big logo or a small logo kinda people? And most importantly don't get them something they already have! If they already have geometric earrings don't get them another pair…but take note that they like a style that has defined points and lines. Or if you're not sure…give them an experience or activity that has to do with one of the categories that they have never done before. My old roommate in university loves lipstick and has an enormous collection so instead of adding to the collection a colour that she may already have. I decided to take her to a lipstick lab where she gets to create her own colour and make her own lipstick. That way we spend time together and she gets too create a colour she loves.
Those are my three simple steps to finding the perfect gift for those special someone's in your life. Remember this is the best time of year so make sure you are not putting too much stress on yourself, just open your ears, the hints are all there!
Happy shopping pals!
Xox
Jac
P.S. I'll post gift guides for each category to help y'all a little more.
I'm sure I'm not the only one who often finds themselves overloaded with stuff to do. Between work or school, volunteering, trying to have a social life, and getting your everyday things done, it's not always easy to stay organized and keep yourself calm. (more…)
I love lists! During this time of year…it's all about lists and checking them twice. It's the most wonderful time of the year… but also the most busiest, so let's sing it all together now… TIS THE SEASON OF LISTS!
With all the craziness that comes with this month I sometimes feel like I don't have enough time to do everything or feel overwhelmed and forget to do so here's a list to follow and not cram in everything on the 23rd and 24th like me in previous years. Of course this is the order I'm going to try and follow but of course cater it to your lifestyle and availability. These are also very low budget ones
THE CHRISTMAS TREEEE! Put it up pals !! Or decorate a pineapple or a cactus. Even a festive fig tree if that's what you have!

Watch the Victoria Secret Fashion Show…ok I know some of you are like urg I hate watching it, makes me feel so bad about myself, but I LOVE watching it haha one year I actually cried because I thought it was just so inspiring to see girls working hard and achieving their goals.
Write and Mail Out Christmas cards! I have never written my own, just tagged onto my parents… and I still will haha for some but now that some of my friends are living away from their parents home and some living with their significant others, and some abroad I'm thinking why not…it's fun and personal
Clean out unused toys, and clothes to donate
Mail out Christmas Cards… and if you want mail out a quick little note to Santa 😉 !
Check out the department window displays as well as the instore decorations. These are my favvvvoorite don't forget to take some pics. I love the Hudson Bay ones in down town toronto 
Watch your favorite christmas movie… a little confession and I know I'm not the only one but Elf is in the background of everything I do…brushing my teeth you bet buddy is right there with me!
Put together a gingerbread house…hehe see how I wrote ''Put'' ahah not make, spend a little on the gingerbread kit so you save a little time on putting together all the ingrediants and waiting for the process
Go skating – check for free nights or discounted nights at the indoor skating rinks or lucky for us who live in the cold have those free outdoor skating rink (obvs when it's cold enough and the ice is thick enough)
Take a walk around a new neighborhood and check out the christmas lights.
Go to a Christmas Market – Bring Cash! To two reasons – most huts and stations can take debit or credit but bring cahs becuase it will help you stay on budget. When at a christmas market it can be easy to get carried away and tap tap tap the credit at lot of food stations.
Have egg nog and rhum!
Read twas the night before Christmas
Craft an ugly christmas sweater or just buy one…lots cheap ones out there.
Do a random act of Kindness #RAOK
Have a board game night with friends and/or family
Go to a Christmas Craft show – before buying from box stores see if you can find gifts that are hand made and locally crafted
Donate to the local food drive
Make a christmas ornament…wouldn't it be cute if you made one every year and through the years you'll create a collection and have something fun to reflect upon 
Bake Christmas treats for the office, an office, any office…if you don't work in an office then your workplace, or if you have no workplace, maybe bring some treats to the local humane society for the workers, just maybe call in advance in case they have and special requirements.
Listen to carolers or join in on the carolers… up to you
Some family time, friend time, or alone time doing a puzzle in front of the fire whether that be with real wooden logs or a tv fire with a candle it all works
Do another Random Act of Kindness ! #RAOK It's officially the first day last minute shoppers begin their shopping so whether you're one with the madness (me) or at home relaxing cuz you planned ahead (must be nice) don't forget
Last day before Christmas Day! Before the storm of insta stories of everyone sharing their new toys…remember to be grateful so on the 24th journal or jot down in a notepad a couple things you are grateful for this Christmas.
Happy Holidays! Happy Decemeber! Merry Christmas!
Xox
Jac
I hope this list serves as an your holiday  advent calender! Check our insta @thebrokegirlsofficial to follow along and tag us so we can do it together!