Summer is my favourite season (followed very closely by fall) and I ALWAYS want to do as much as I can in the short few months we have. The problem is, it can get expensive. Between weekend trips, patios, summer clothes and so on, as the temperature rises my bank balance lowers. If you want to make the most of summer without breaking the bank, here are some awesome cheap (and free) things to do!
Movies in the park
Bike trails
The beach
Make Sangria and have your own patio party
Cheap concert tickets all over the city
Free street festivals
Nature hikes
Shakespeare in the park
Roller-skate the boardwalk
Try as many ice cream places as you can
Picnic in the park
Farmers markets
Stargazing
Lawn concerts at Budweiser – you can get inexpensive tickets to so many shows, plus the lawn is the most fun place to sit!
Buy the Toronto pass – its $100 dollars but it's good for 9 days and includes admission to CN Tower, Ripleys, the ROM, & so much more.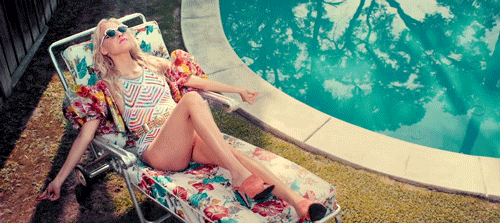 Love always,
Nic